The futuristic-looking Europa steel sofa from DRAENERT Studio looks extremely uncomfortable, and probably is, too. The sofa was designed by Ron Arad, a steel artist from England.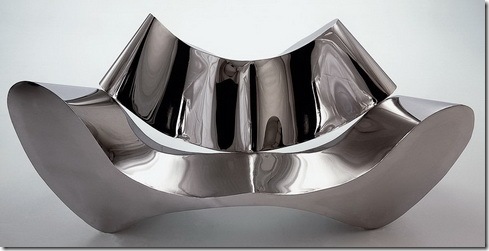 Snip from the site:
A horizontally divided and then deformed truncated cone serves as the base of seat and back. This sofa, 218 cm long, made of a chrome -nickel-steel sheet that is only 1 mm in thickness is made stable by closing all over the open edges of cut.
This small, yet interesting Flickr set has vivid color photographs shot with a Holga camera on Kodak Ektachrome film.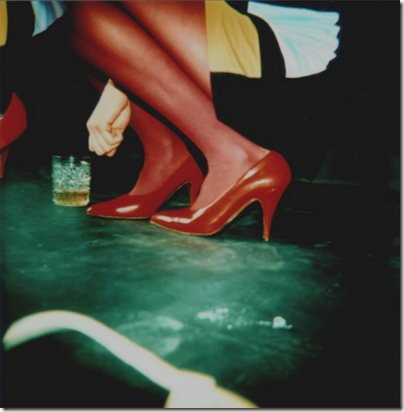 Found via Anna Haro's Friendfeed stream.
Apparently, the next version of the Macbook has a great new feature. An inbuilt printer!
Yeah, it's fake. But just imagine for a second if Apple could actually build one. They would have to probably call in the army to control the huge crowds of impatient fanboys rioting outside the Apple Stores.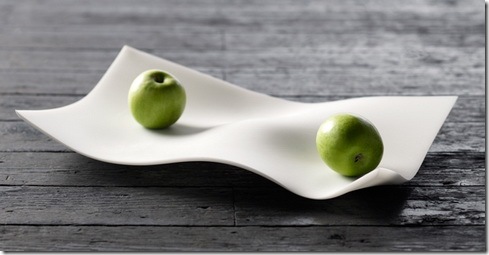 I just love the stark simplicity and elegance of the 'Dune' serving plate from OVO. The plate is actually made from Corian, a type of synthetic polymer created by DuPont.
I really don't have a lot of great memories about the 90s. They just flew by in a blur for me.  I do remember, however,  having spent hundreds of pleasurable hours playing Doom, its sequels and other clones from id Software. 
The game had great graphics (for its time), big, scary monsters and a soundtrack which burned itself into my brain. Each session of playing Doom would leave me exhausted, not just because of the intense gameplay, but also because of the nausea brought about by extreme motion sickness. Still, I loved playing the game, and it remains one of my favorite games, ever.
You can now play the first episode of the game right inside your browser, all thanks to Michael Welsh, a programmer at Newgrounds. Michael ported the game into Flash using Adobe's Alchemy software.
I must warn you, though, that the game only has keyboard controls and no music. You may also need to install Flash Player 10. On the upside, the game is is still fun to play and even has working cheat codes.
Watch a short, inspiring documentary about the Ubuntu B-Boys – a motley crew of talented breakdancers from South Africa.
Coming from some of the poorest and most crime-ridden neighborhoods in the country, the boys have managed to battle their frustration and anger by seeking solace in breakdancing. The group won the first prize at the "B-Boy World Cup" in 2006.
The film was made for the Discovery Channel by Fly On The Wall Productions, a film making collective from South Africa.
Watch Ubuntu B-Boys from Fly on the Wall on Vimeo.
This "floppy disk" is actually a 200 MB blank CD from DesignBoom. Each CD comes with 5 labels in different colors.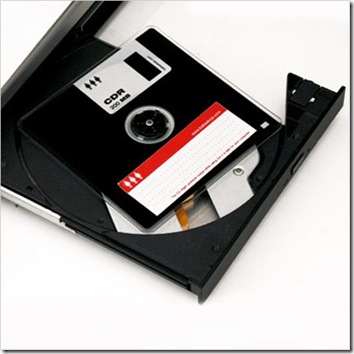 Unfortunately, the CDs are not compatible with slot drives, and are also quite pricey at $ 14 (inclusive of shipping) apiece.
A model rotary telephone was one the first toys I owned as a kid. I used to love the distinct sound produced by the dial returning to its resting position. Sadly, a lot of the present generation have probably never seen such a telephone in real life, let alone used one.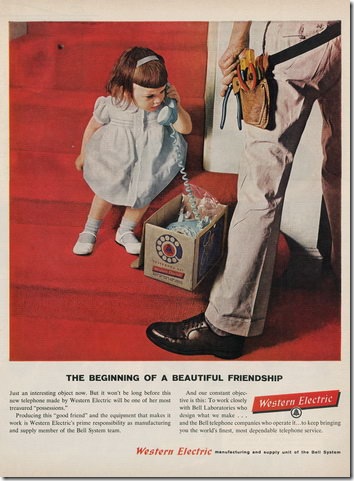 The Classic Rotary Phones blog is an unabashedly loving homage to the classic rotary phones from now-defunct companies like Bell and Western Electric. The blog also has a great compilation of vintage advertisements, taken from an era when rotary phones were the hottest communication gadgets around.
Update: The iTunes store has a few free and paid apps to replicate the look and sound of the rotary dialer.
I know that this is a bit old, but it's too funny not to post.
A bunch of overexcited teenage girls hyperventilate and rant after their favorite, David Archuleta, was not crowned the winner of American Idol in 2008.
Continue reading 'Overexcited Teens Rant After David Archuleta Fails to Become The American Idol'
Cquestrate has been described as an open source project to tackle and reverse the harmful effects of high levels of carbon dioxide in the atmosphere.
The lobbying firm behind the project has come up with an audacious plan to reduce carbon dioxide levels back to what they were before the Industrial Revolution.
They have released this short animated video to better explain their idea. I'm not sure if this will really work or even be practical, but hey, it's a neat piece of animation.