Retro Papercraft Models of Marshall Alexander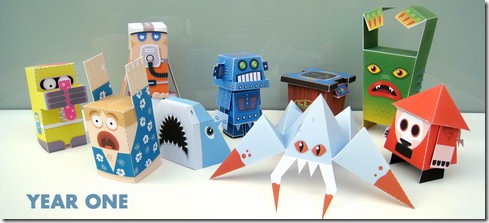 Marshall Alexander, a Netherlands based graphic designer and illustrator, makes awesome papercraft models of retro videogame consoles and cartoon characters.
You can download the templates of the models, and then print them to build your own papercraft toy collection. It's as simple as that.
Link to Marshall Alexander's Site. (Thanks, Masterbaiter)
More posts about:
DIY
,
Download
,
Marshall Alexander
,
Paper Craft
,
Paper Models
,
paper_art