Corey Richard Hall is a 22 year old artist, who lives in Pensacola, Florida. He sent me a link to his Tumblr blog, which features some of his paintings.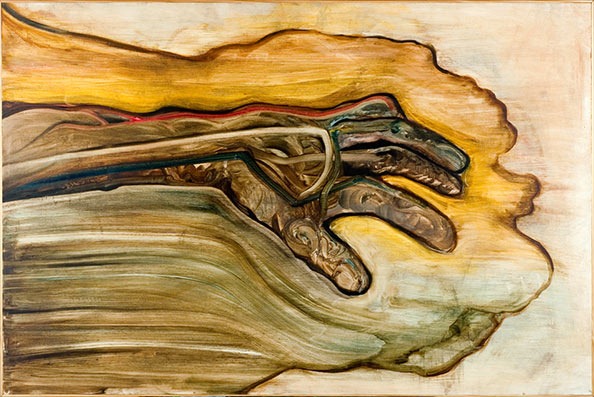 Corey's abstract paintings draw us inside them, providing us a window into his inner thought process. He counts among his influences the works of Rothko, Diebenkorn, and Hockney.
Through painting, I quickly attempt to explain an awakened concept that if not transferred to surface, could quite possibly exit my conscious thought process without ever fully being discovered and/or analyzed.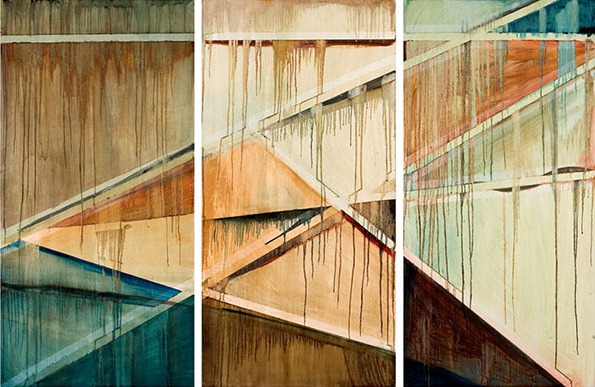 Corey will be soon be attending the prestigious School of the Art Institute of Chicago. With his obvious talent, I have no doubt in my mind that he will become a great artist in the near future.
You can visit his blog to see more of his art.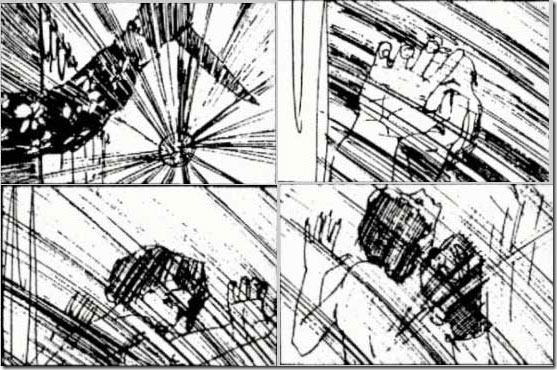 An interesting little story behind the 'shower scene' in Alfred Hitchcock's Psycho.
Apparently, Saul Bass, the storyboard designer of some key scenes in the film, claimed to have co-directed the iconic sequence.
Saul Bass prepared storyboards for the shower scene, and was on the set during at least part of the filming. After Hitchcock's death, Bass asserted that he had directed the scene at Hitchcock's invitation–a claim definitively contradicted by both Janet Leigh and Assistant Director Hilton Green. Bass's partisans have subsequently held that Hitchcock merely mechanically filmed shots already laid out by Bass. Comparing the storyboards to the filmed scene shows that to be untrue. On the other hand, the most crucial elements of the scene, such as the drain-eye matchcut and the tracking shot that follows it, are in the storyboards. That proves nothing about the author of the scene, however, since Bass drew the storyboards after extensive discussions with Hitchcock about the design of the scene.
The truth, therefore, lies somewhere in between.
Link to the complete storyboards of the scene.
Admir Jahic and Comenius Roethlisberger, two Swiss Artists, made this animation using 604 recreated frames of the (in)famous Star Wars kid video.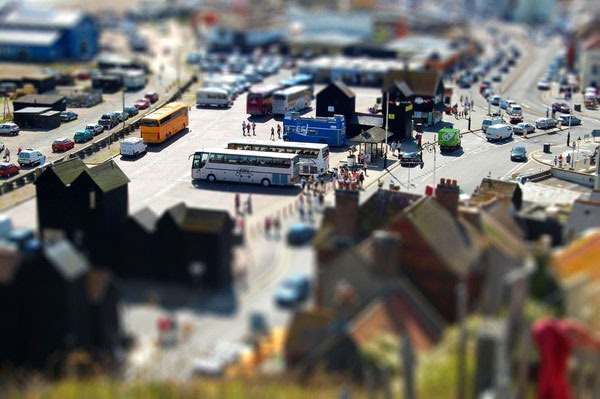 Little Lands. A fabulous set of tilt-shift photography by Jack Ambridge.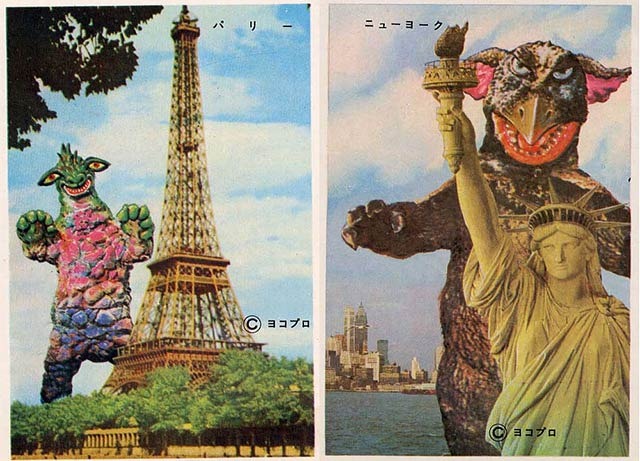 A cool collection of vintage bromide cards featuring pachimon (imitations of famous Japanese TV and film monsters), on the rampage through famous cities around the world.
Watch a short animated video made by animator Jorge R. Canedo Estrada of  Buck, in collaboration with Davis Guggenheim, the producer and director of  An Inconvenient Truth.
The video was made for Davis' Waiting For "Superman", a Sundance award-winning documentary on the American education system.
Link to Waiting For 'Superman' – Infographic on Vimeo.
Mocha's lovely 'Wireblooms' will not only help you tidy up your unruly cables, but will also add a splash of color to brighten up your decor.
The product was designed by Laliv Shalev, a industrial designer from Israel.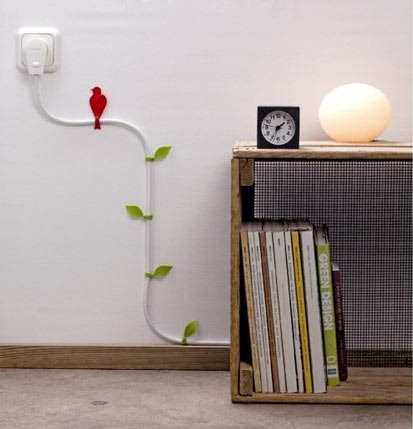 Snip from the product description:
Wireblooms are an essential accessory for your modern office and make the perfect housewarming gift.

The set of thirteen cable clips are designed to look like twelve bright green leaves and one red bird. The pack comes complete with nails and adaptors for thinner cables.
Link.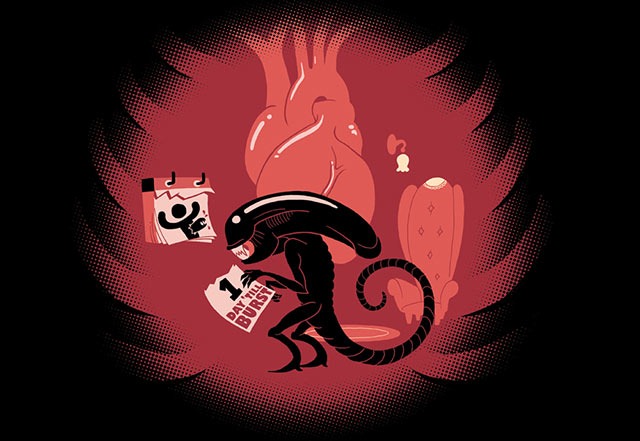 Awwww, ain't that cute. Little Xeno can't wait to celebrate her 'Burstday' outside.
Burst Day t-shirt on sale at Splitreason.
[Hat tip to Popped Culture]