Every Mad Magazine Cover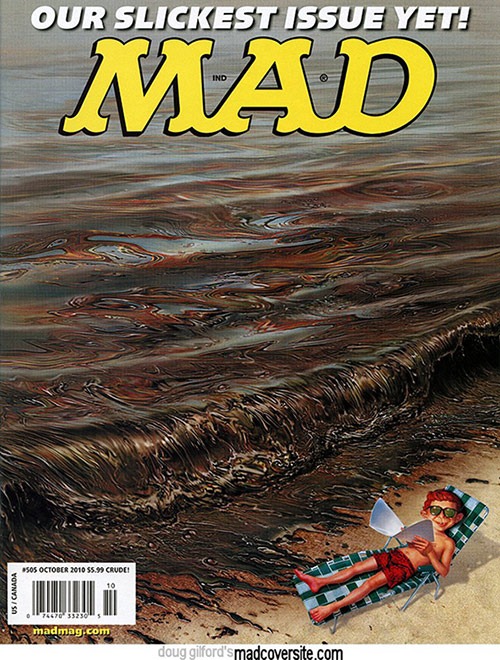 Doug Gilford's Mad Cover Site. Has just about every magazine cover since 1952.
Here are some of my favorites:  1) Alfred E. Neuman's first appearance on the magazine cover (see if you can find him), 2) E.T. fingering Alfred, 3) Mad celebrates being No. 1, 4) Bush and the Barf Bag, 5) What, me Suri?
More posts about:
Mad Magazine
,
Magazine
,
magazine_covers