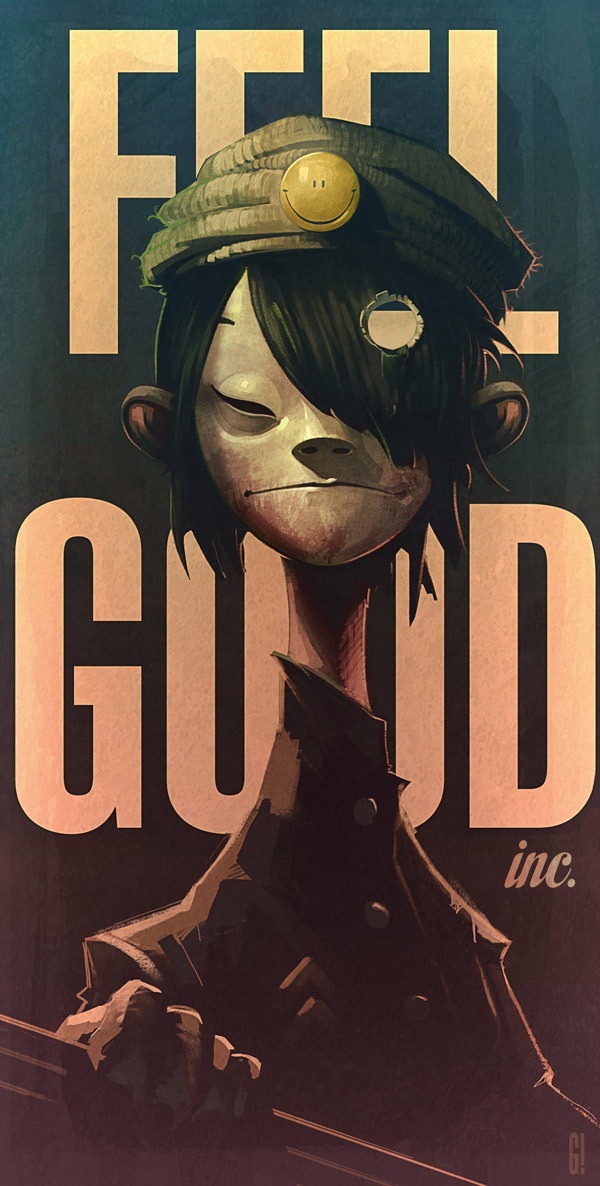 "Feel Good," a digital illustration of Noodle, the guitarist of trip hop band Gorillaz, created by Egyptian artist Gendy Mohammed and Prototype4D.
"Quatrieme Devant," a stunning paper collage by Alana Questell, an Orlando-based student who makes art in her spare time.
(Submitted to the JazJaz tumblr)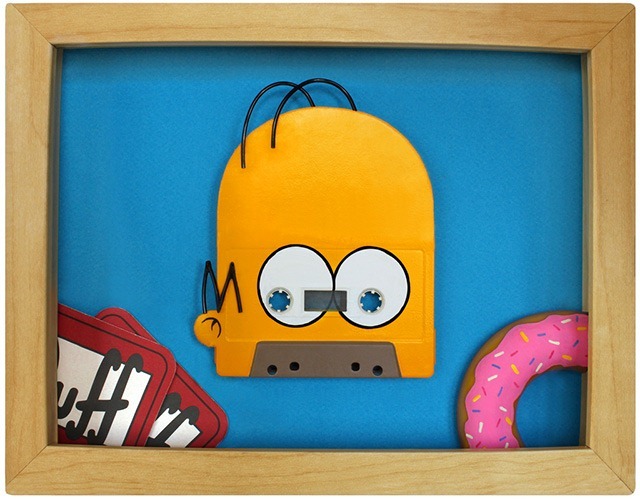 Benoit Jammes, an artist based in Paris, France, breathes new life into discarded cassette tapes by turning them into clever and humorous pieces of art. All his creations are completely made by hand, a process which he says is a lot of hard work, yet filled with nostalgia.
You can see many more artworks over at his Flickr gallery. Please give this talented artist some love by following him on Facebook.
Hit the jump to see more images.
Continue reading 'Cassette Tape Art by Benoit Jammes'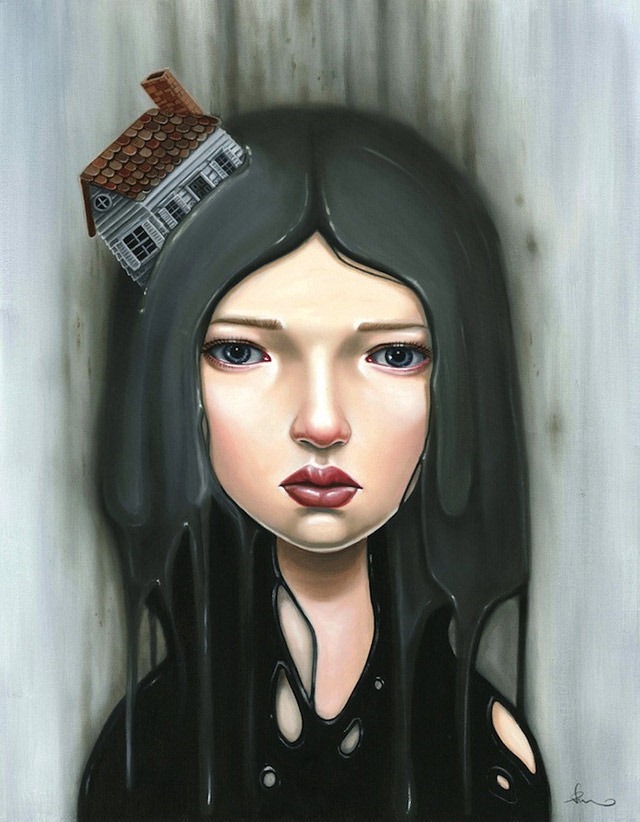 Spoke Art, the San Francisco-based art gallery, has been been releasing some awesome prints over at The People's Printshop. At $20 each ($30 for framed), the giclee prints are affordable enough to kickstart your own mini art collection.
This Friday will see the release of Audrey Pongracz's lovely painting "Flood," at the store. The 8" x 13" limited edition prints will be available for order for only 14 days, after which they will be printed and numbered by hand.
Visit The People's Printshop to know more.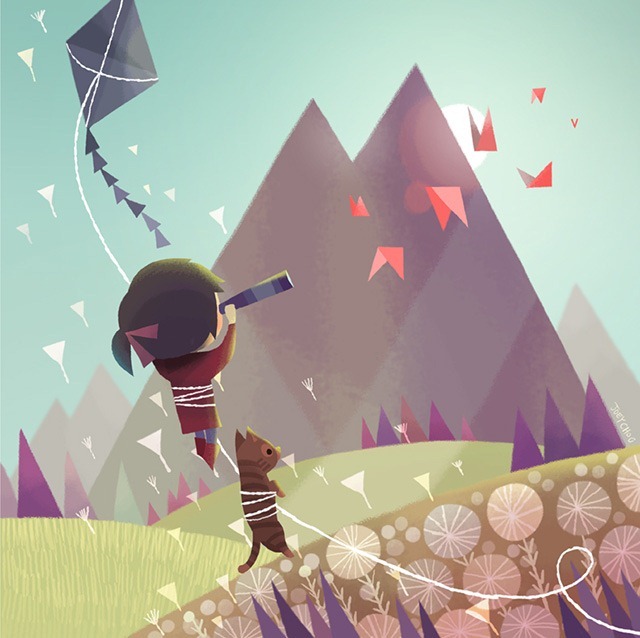 Mountain Kiting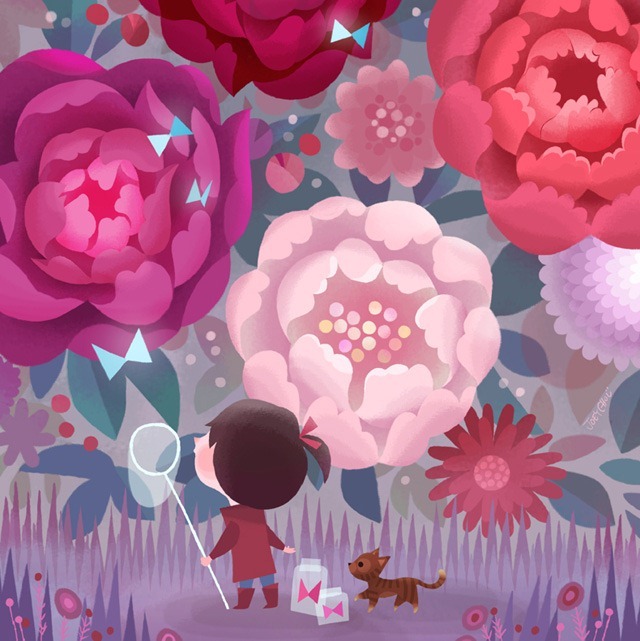 Peonies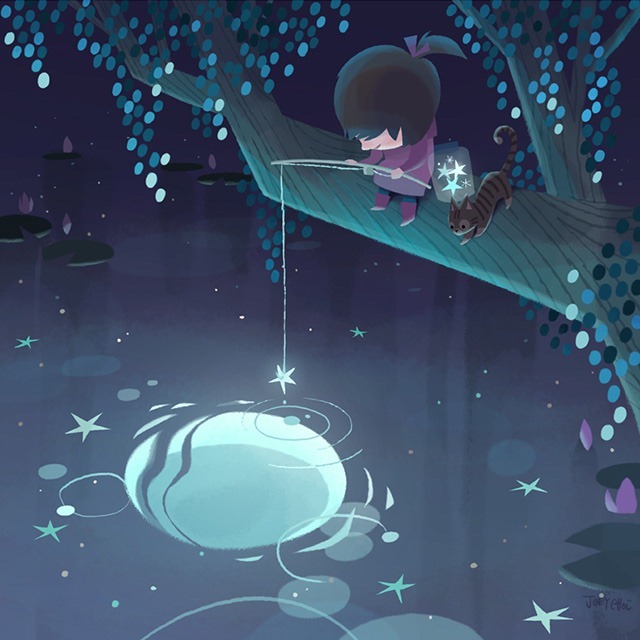 Star Fishing
Titled "This Girl's Adventures," artist Joey Chou's series of paintings are of a young girl and her feline companion's fantastical adventures in a colorful wonderland inhabited by geometrically-shaped creatures. Like a lot of his other works in his portfolio, Chou has infused these paintings with warmth, and a childlike sense of joy.
Born in Taiwan, Chou moved with his family to the US when he was 15. A graduate of the Art Center College of Design in Pasadena, CA, he is currently an art director for Sony Animation in Los Angeles. Chou has worked in animation for the last seven years for studios like Nickelodeon and Disney, amongst others.
You can visit his site to see more of his gorgeous works.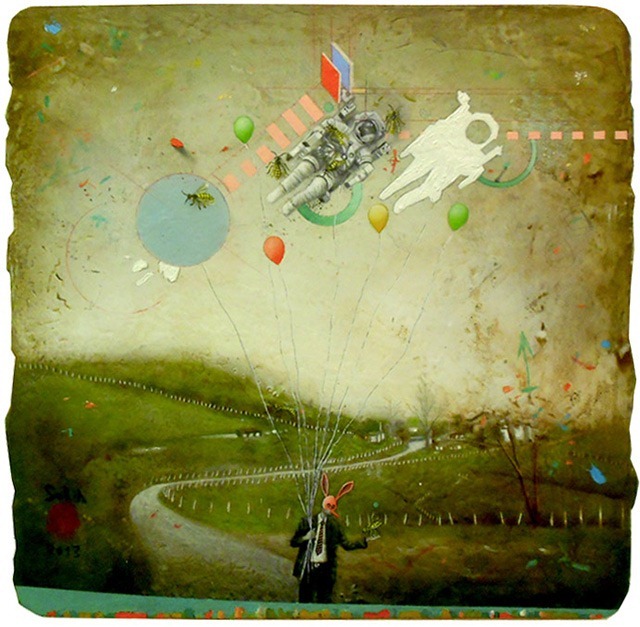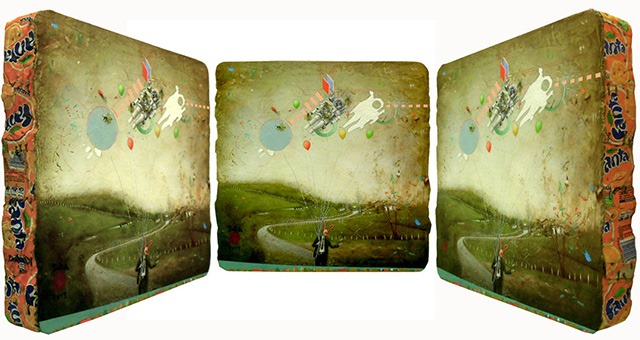 Astronaut, 14" x13.7"
Surreal new works from the incredible mind of Mario Soria, an autodidatic artist based in Spain.
Hit the jump to see more images of his paintings.
Continue reading 'New Mini Paintings by Mario Soria'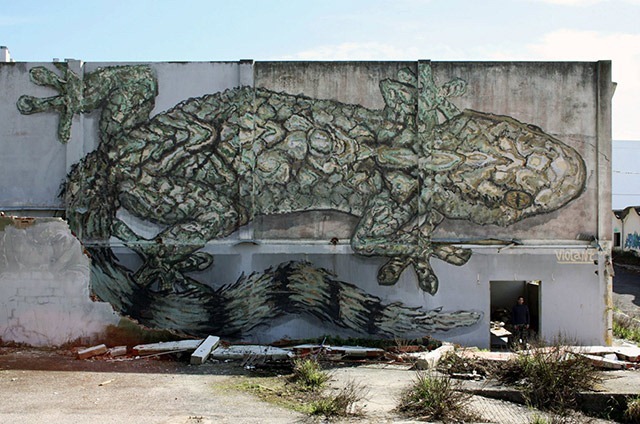 Portugal-based street artist,Violant's latest piece is an awe-inspiring one.
[via Lustik]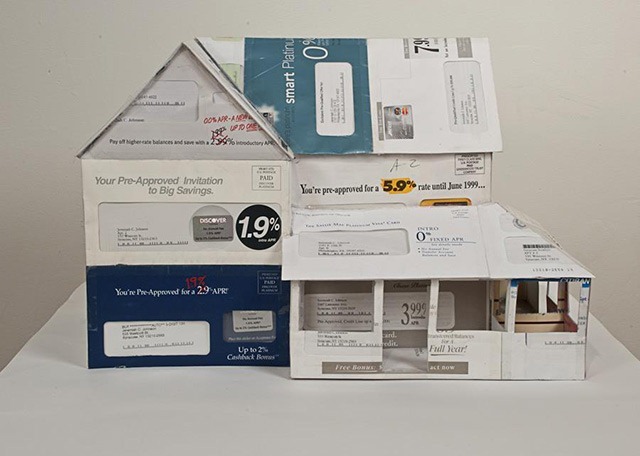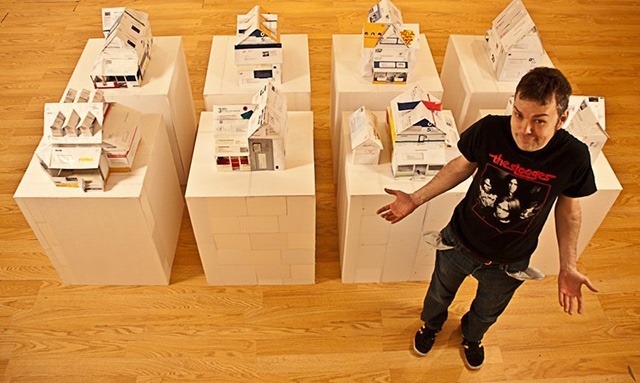 Pennsylvania-based artist, Jeremiah Johnson created these mini houses by cutting up and piecing together unopened credit card applications that were addressed to him. What makes this series more poignant than humorous is that fact that he modeled the houses on real ones that had been torn down around his hometown to make way for the booming fracking industry. The series was conceived and constructed during the debilitating housing crisis which affected many American lives.
Johnson was raised on a fruit and flower farm in the mountains of north central Pennsylvania. His work ethic, he reveals, was influenced by his simple upbringing. He also makes very large paintings that are inspired by the art of "Thomas Hirschhorn with a 70's/60's twist and pop icons mixed in."
Johnson received his BFA from Tyler School of Art of Temple University, before going on to get his MFA in print, paper and book arts from Syracuse University.  He currently teaches printmaking at Lycoming College, and arts and craft courses for the Pennsylvania College of Technology. He also works full time in his studio making art about culture, folklore, and survival.
Johnson's houses and paintings will go on show at his first solo exhibition, "Never Enough," which will be presented by the Converge Gallery from February 7, 2012 to February 14, 2012, at Kostabi World, 24th Street, New York.
Visit this link for more details.
Hit the jump to see more images, and some videos of the artist in action.
Continue reading 'Model Houses Made From Credit Card Applications'