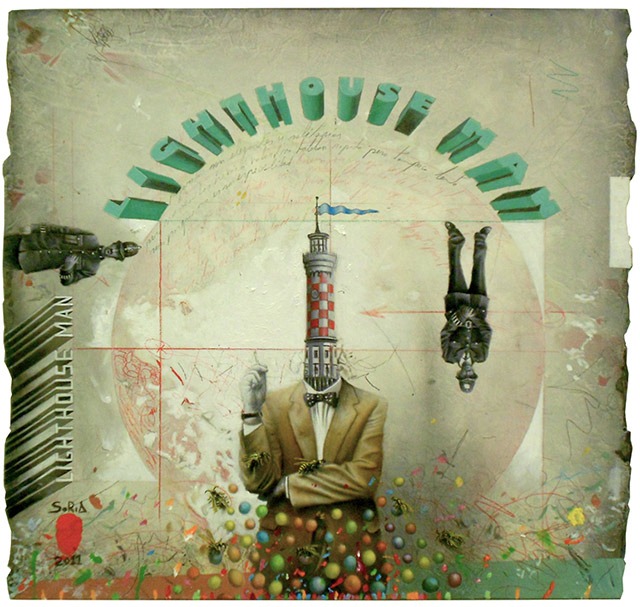 A new 13.7" x 13.7" painting by Spanish artist Mario Soria (previously).
More images after the jump.
Continue reading '"Lighthouse Man" – A Painting by Mario Soria'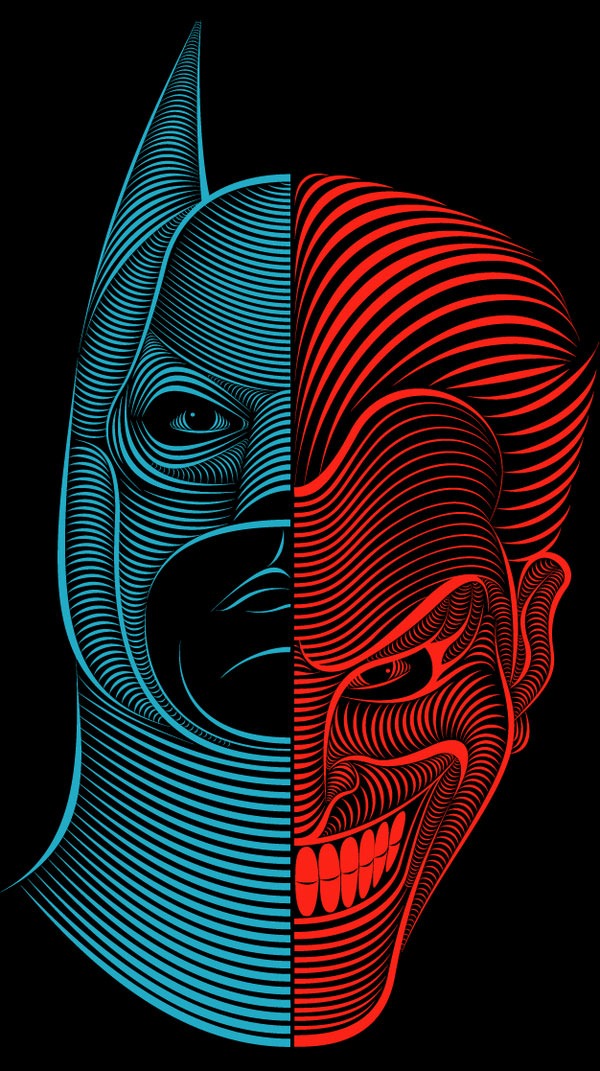 Versus. A fantastic set of line illustrations by Patrick Seymour, a digital artist from Montreal, Canada.
Hit the jump to see more images.
Continue reading 'Batman Versus Joker'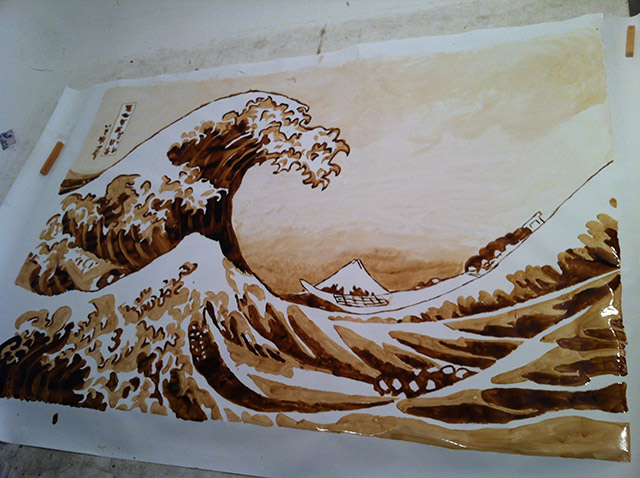 Watch artist Phil Hansen paint a huge copy of Hokusai's "The Great Wave," using nothing but Coca Cola as an artistic medium.
If you are interested in making a mini 'coke' copy of the famous painting, you can download the free template on Phil's site. Do check out his other webisodes here, which will show you how to make fun and arty projects using a variety of materials and techniques.
Link to the video on Youtube.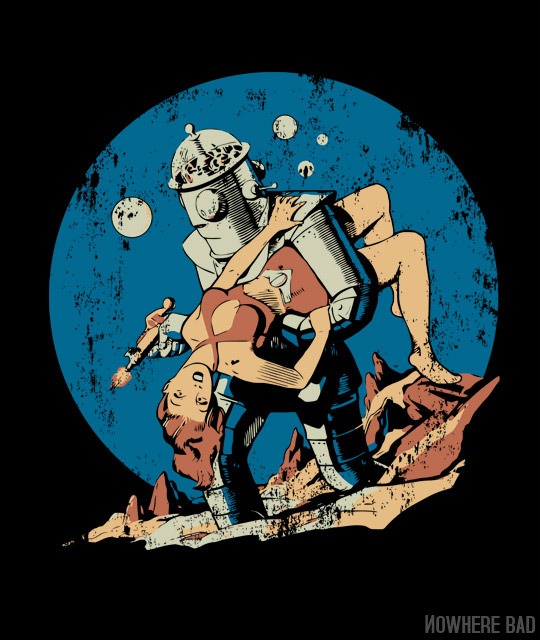 Illustrator kprojekt's awesome t-shirt design pays homage to the pulpy novels and magazines of yore.
T-shirts with this print are available at Nowhere Bad.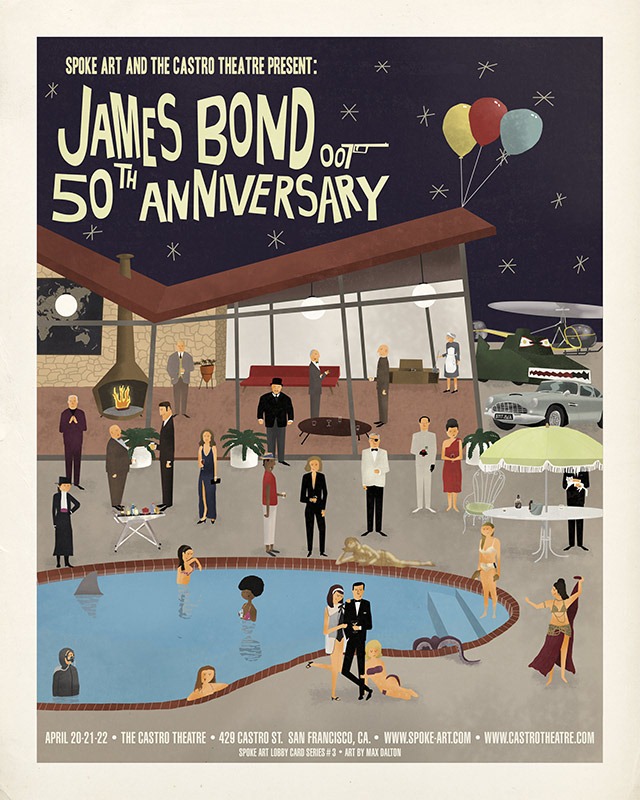 James Bond, one of cinema's most enduring characters, has been thwarting diabolical megalomaniacs and romancing femme fatales on screen for fifty years now. To commemorate the 50th anniversary of the super spy's films, Spoke Art will be releasing two brand new prints by artist Max Dalton at the Castro Theatre in San Francisco.
The theater will screen eight classic Bond films all weekend long (Friday to Sunday), and attendees of the evening screenings will get the first opportunity to purchase these limited edition prints. The prints will be made available online on the Spoke Art website on Monday, April 23rd.
The 18" x 24" giclee prints are hand numbered, and will be limited to a run of only 250.
Hit the jump to see more images.
Continue reading 'James Bond 50th Anniversary Prints by Max Dalton'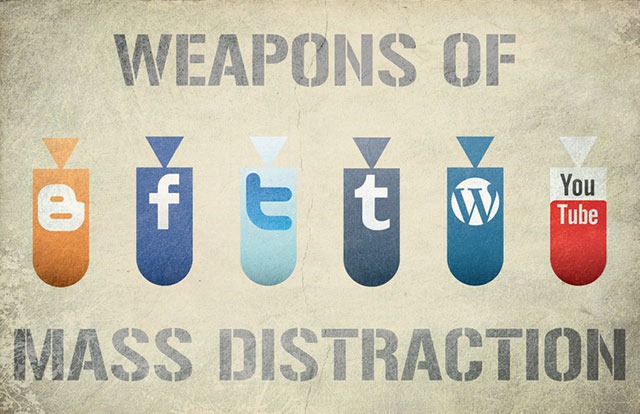 "Weapons of Mass Distraction," contributed to the JazJaz Flickr Pool by Hunter Langston.
Prints are available at Society6.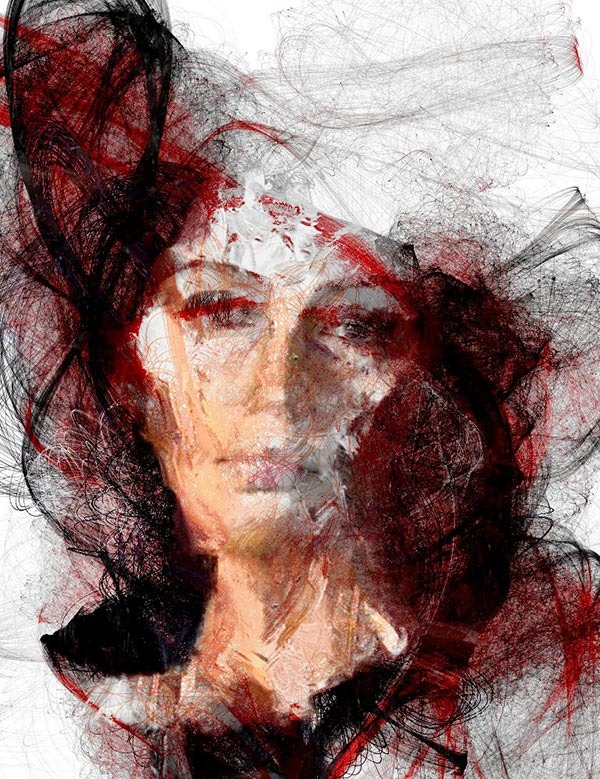 Spanish artist Sergio Albiac uses cutting edge processes like generative sketching (illustrations generated by computer programs), combined with traditional art techniques to create his artworks. Albiac says that the portraits in his 'Laws of attractor' series were made by facial recognition software, which he programmed with "emotional response" capabilities. 
You can visit his official site to see more of his terrific artworks.
More images after the jump.
Continue reading 'Sergio Albiac's Generative Art'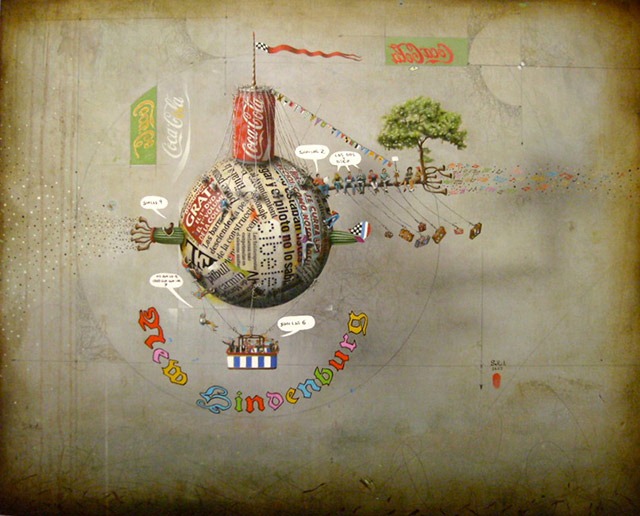 Barcelona-born artist Mario Soria is something of a genius, an autodidactic who taught himself by observing and studying the works of Velazquez, Bosch, Rembrandt and Leonardo Da Vinci. His paintings and artworks are a surprisingly heady and potent mix of American pop art, European surrealism, and traditional art.
A lot of Mario's works feature celebrity/cultural icons, who have been placed in settings that may seem incongruous to the eye of the casual observer, but reveal much more about the subject on deeper introspection.
Mario, on his paintings:
I develop a central idea and it starts to grow while I paint on it. I let the painting "talk" to me and then more ideas come during its process. My paintings are thought to be seeing from regular distance and closer distance where people can "read" two different paintings in one, I mean, from regular distance people could see a still life, but from a closer distance can observed little characters telling their own story making of still life elements their scenery. I like to play with canvas laterals, I put legos, smashed soda cans, colour pencils, or just paint on them. I am always working, I paint everyday, from Monday to Sunday, day and night, usually in two or more paintings at the same time.

Currently, Mario is close to finishing an actual size reproduction of "Las Meninas," the famous painting by Diego Velázquez. Mario says that he has been working on the painting since 2006, and adds that it will carry his own personal touch.
Link to Mario Soria's site.
Please check out a few select paintings from his portfolio, after the jump.
Continue reading 'Mario Soria's Incredible Paintings'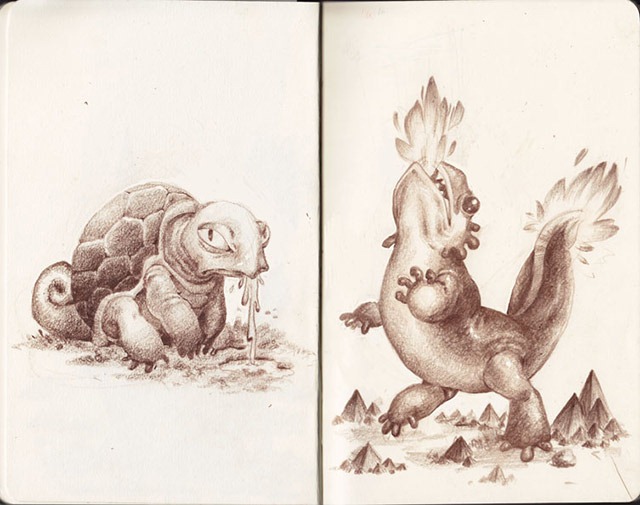 Over on her Tumblr, Canadian artist Laura Bifano has been posting illustrations of Pokémon, which she draws from her "vague" childhood memories of how they looked. It's all good, because her Pokémon look way more hardcore than we can ever remember.
Check out more images after the jump.
Continue reading 'Laura Bifano's Pokémon Drawings'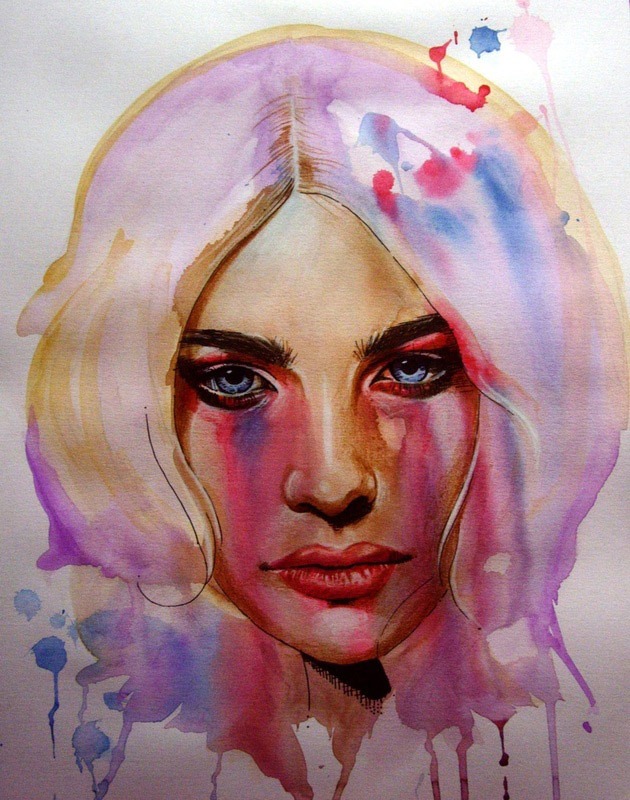 A mixed media (watercolor, ink, charcoal and colored pencil) painting by Olga Noes, an artist currently residing in Germany.
Art prints, iphone cases and t-shirts are available at Society6.