You were called in to do the grunt work, but you showed 'em Hulk!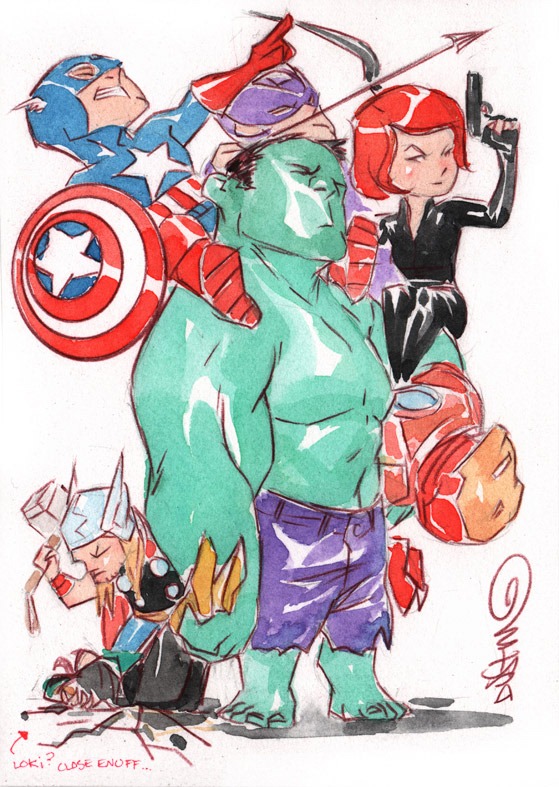 The triumphant Avengers and a smashed Loki; an illustration by Dustin Nguyen, a comic book artist and writer.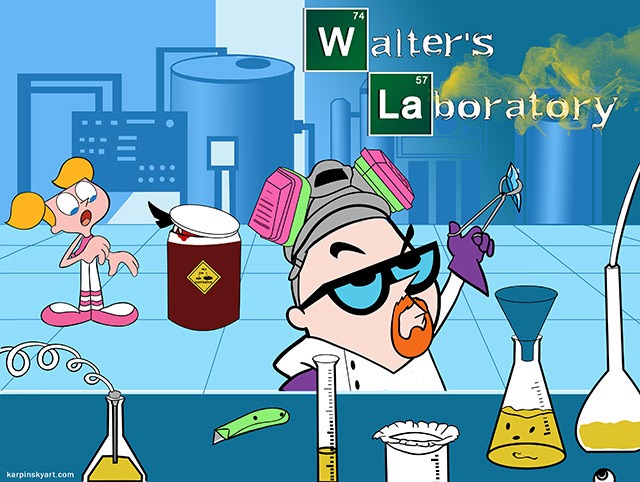 Click on the image to embiggen.
Artist Arty Karpinsky's pays tribute to two of his favorite scientists with a secret, in anticipation of the return of the Breaking Bad TV series.
Arty regularly posts his superb illustrations and artworks on his blog and over at Flickr, so do check them out.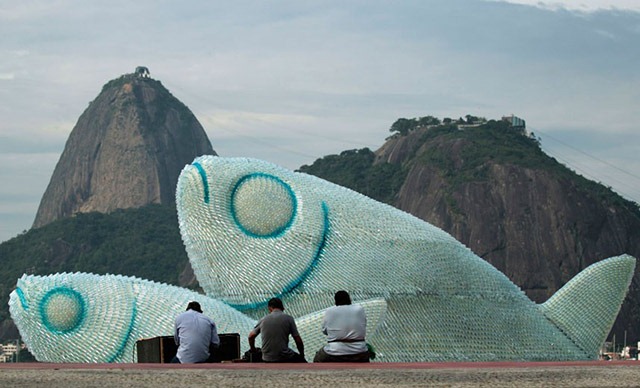 Image Credit: Victor R. Caivano / AP, Ueslei Marcelino / Reuters
Titled 'The Big Fishes', this huge sculpture was made from discarded plastic bottles at the Botafogo beach in Rio de Janeiro, Brazil. The city is currently playing host to Rio+20, the UN Conference on Sustainable Development, which will run through June 22.
[via Lustik and feel desain]
More images after the jump.
Continue reading 'Giant Fish Sculpture Made With Plastic Bottles'
Phew! Yoda sure was a tough taskmaster…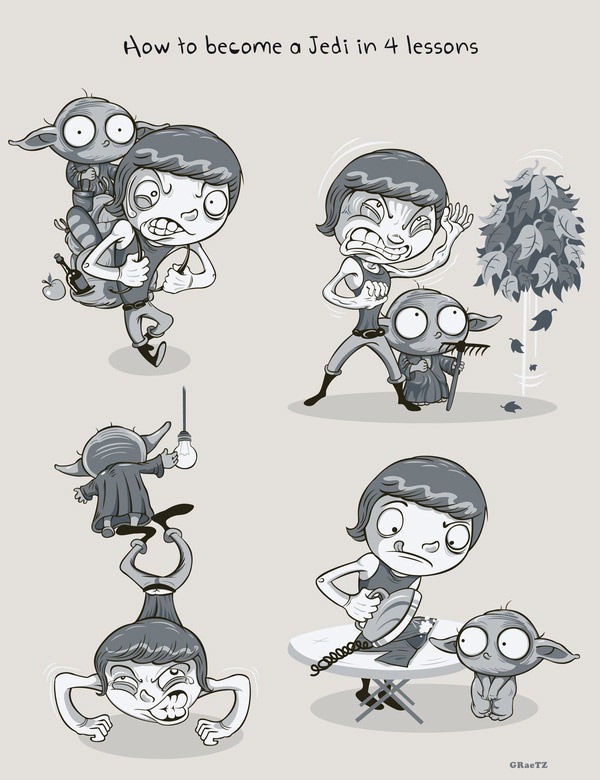 An illustration by Franck Graetz, a French illustrator, who is currently based in Belgium.
Visit his Behance portfolio to see more of his artworks.
Hit the jump to see more detailed images of the illustration.
Continue reading 'How to become a Jedi'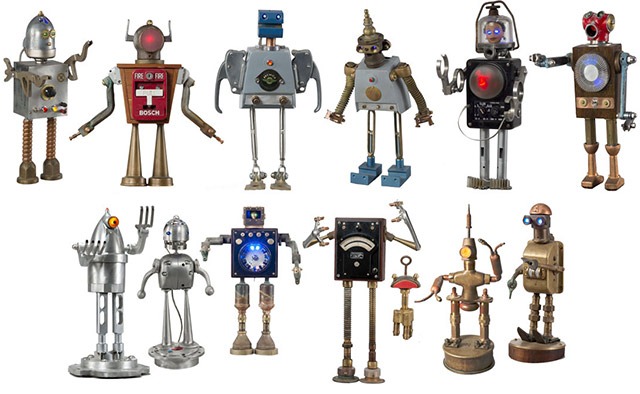 Artist Tal Avitzur makes robots. Specifically robots made of junk that no one else wants. And while his robots may not be able to clean your house, wash you car, or play minion to your evil genius, they can, however, light up.
Tal says,
I pay cash for junk that nobody else wants…old tools, scientific equipment, vintage kitchen appliances, vacuum cleaners, floor polishers, marine and auto salvage, etc… and turn them into robot night lights.
Visit his site to see more of his fantastic creations.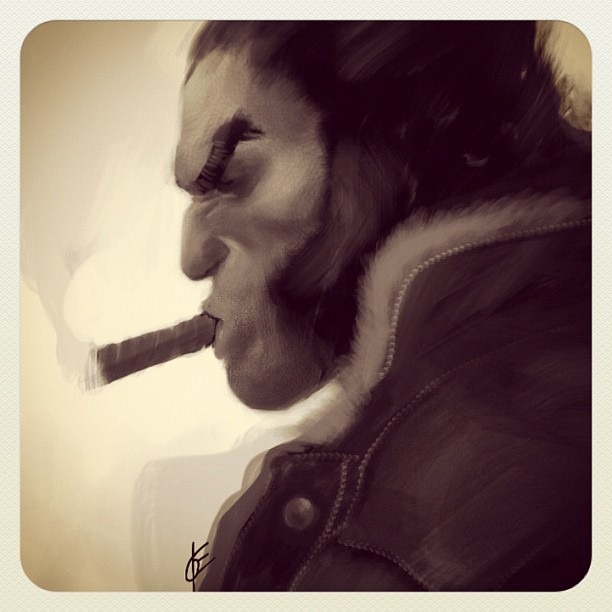 A portrait of the most dangerous mutant in the world, by DA user joverine. The artist painted the illustrations using using the Brushes app on an iPad.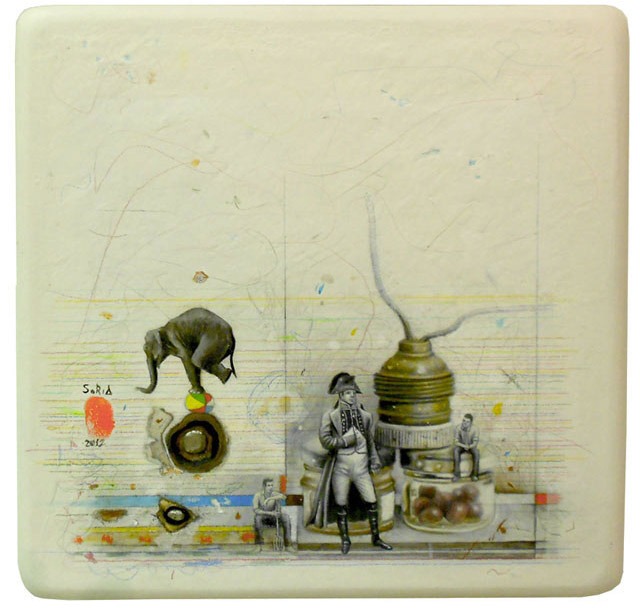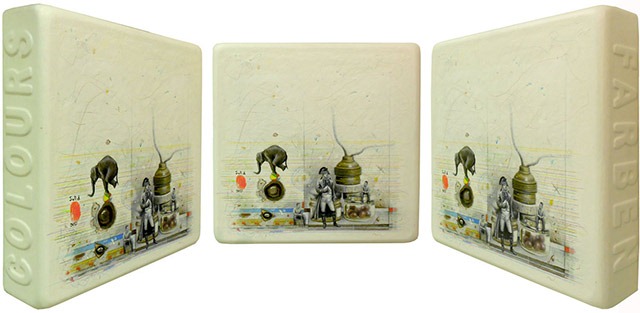 "Napoleon Elephant" 10.63" x 10.63", 2012
New works by Mario Soria, Spanish painter extraordinaire.
More images after the jump.
Continue reading 'Mario Soria's New Paintings'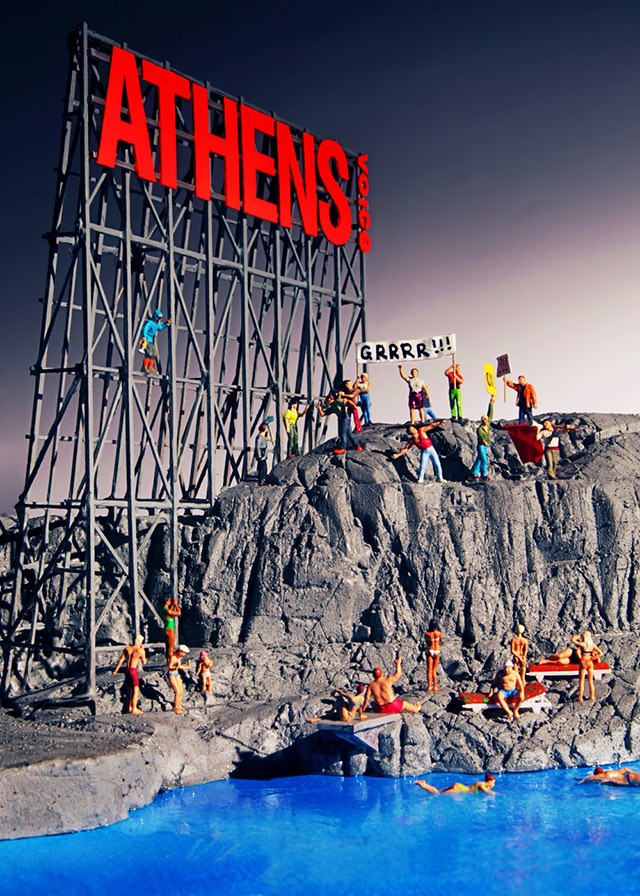 Image credit: Dimitris Polychroniadis & Michalis Dalanikas.
Greek Architect and Scenographer, Dimitris Polychroniadis created his newest work for the cover of the upcoming issue of Athens Voice, the city's most popular free press weekly magazine. The humorous diorama depicts the country's idyllic summer being disrupted by protests. The issue will be published this coming Thursday, before a critical Greek national election that will be held on June 17, 2012.
Polychroniadis made the piece using materials like wood, acrylics, spray paint, sand, blue insulation material, cardboard and modified miniature figurines.
Visit this link on his site to check out more images of the piece.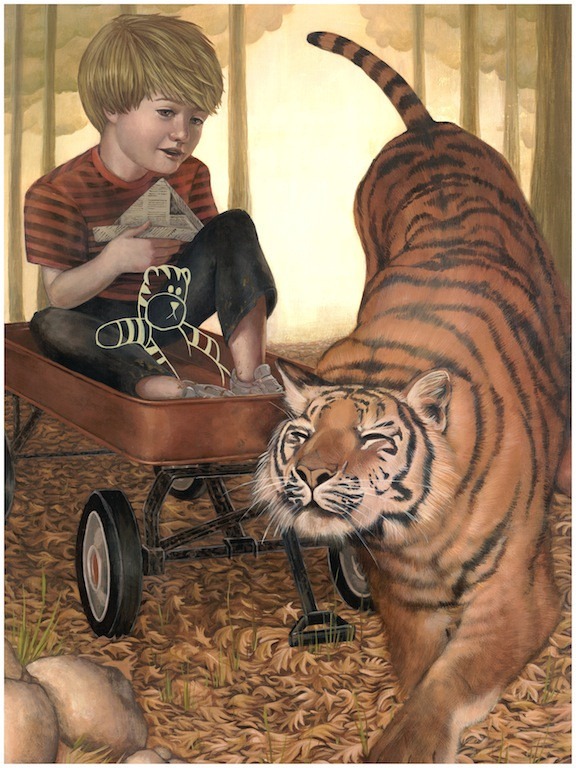 This is simply gorgeous, and all kinds of desirable!
Casey Weldon's latest art print, inspired by his childhood favorites – Calvin and Hobbes, will be released in conjunction with the opening of his solo show at Spoke Art. The attendees of the show will be the first to get a chance to lay their hands on 20 signed and numbered giclee prints, and any remaining copies will be made available for online purchase on Monday, June 11th, 2012.
Visit Spoke Art's site for more details.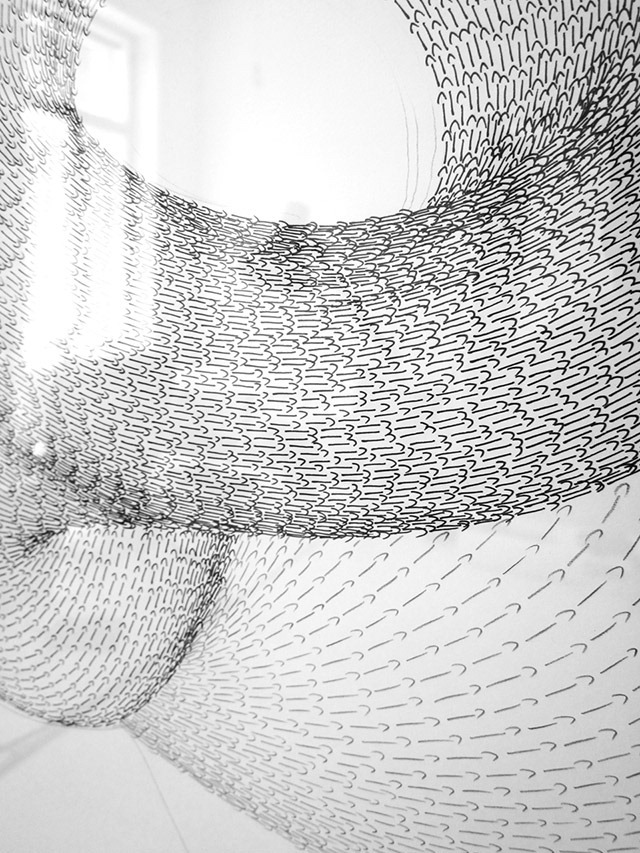 These brilliant illustrations may look as though they were created using computer programs, but they were all hand drawn by Peter Jellitsch, an artist based in Vienna, Austria.
Jellitsch's art is the stunning confluence of art and scientific phenomena. He is able to bring his interpretation of complex scientific information from the virtual world into the real world, using pencil and paper as an interface. He describes this painstakingly difficult process as an "analog translation of digital data."
Jellitsch says,
I am not concerned about representing what I have seen with my drawings, I rather deal with a parallel world which represents an analogy to reality for me. The method of my artistic analysis is the analogy, and my interest lies in creating a dialogue between virtual processes and the real physical space. With this method, I can elaborate details I believe to be important.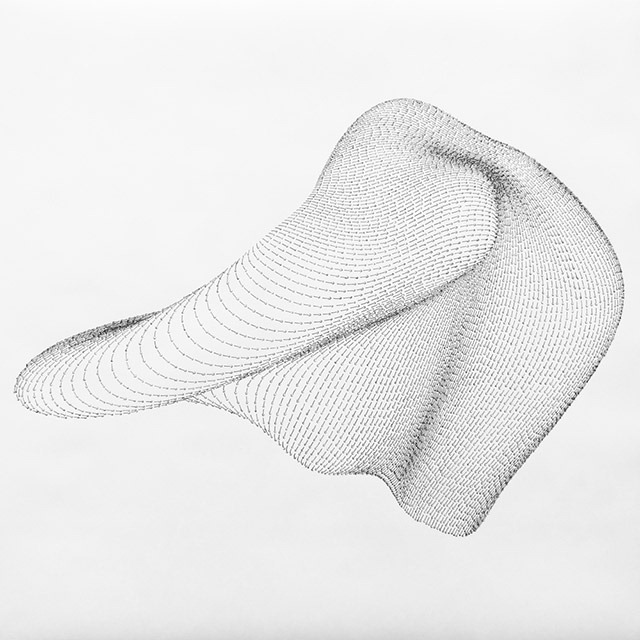 Peter Jellitsch's works will be exhibited at "Field Conditions," an upcoming art exhibition at the San Francisco Museum of Modern Art, from September 01, 2012 to  January 06, 2013.
Link to the artist's site.
Check out more artwork after the jump.
Continue reading 'Peter Jellitsch's Hand Drawn Scientific Illustrations'