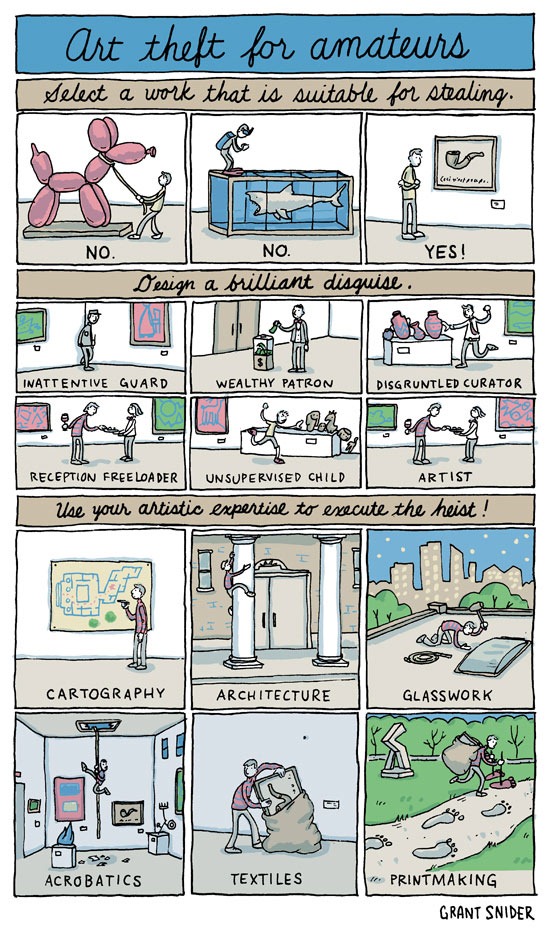 Cartoonist Grant Snider shows you how to pull off an art heist.
[via Laughing Squid]
Artist ROBBBB's beautiful works caught my eye partly due to their whimsical and playful nature, and partly due the locations he has selected to paint them in around Beijing. The artist, who considers French street artist Blek le Rat as one of his main influences, has left his art open to interpretation by the viewer.
Personally speaking, I never attempted to tie artworks down with any definitive meanings, maybe ten people look at my works and will have ten kinds of different ideas,"The benevolent see benevolence and the wise see wisdom", so, my purpose is achieved, because you thought process is equal to the communication with my artworks, so the works itself will be more meaningful.
You can check out a few select artworks from his portfolio, after the jump.
Continue reading 'Street Art by Chinese Artist ROBBBB'
Psychos, undead lovers, and killer dolls, oh my!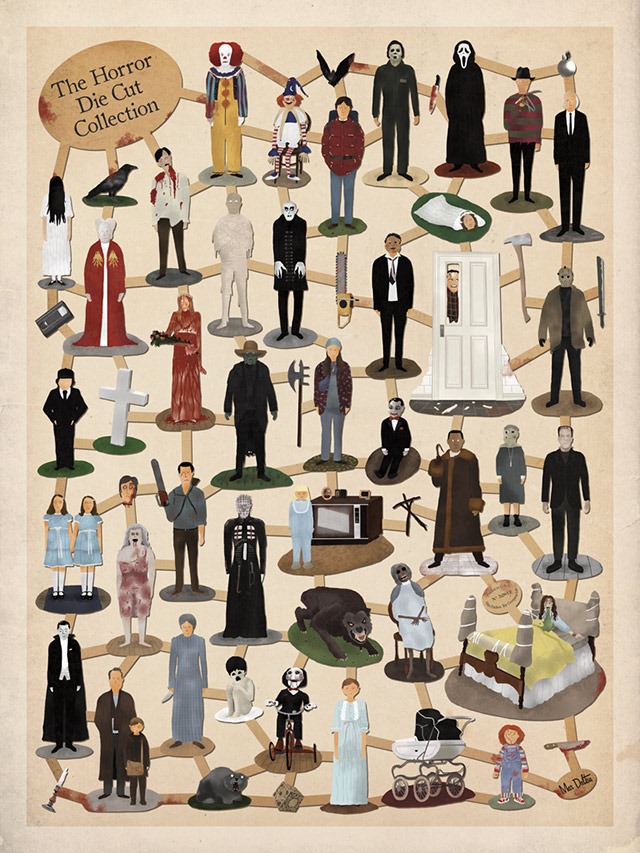 Max Dalton's "The Horror Die Cut Collection" art print features all of his favorite horror film antagonists in a retro cool die cut action figure format. The 18" x 24" hand numbered giclee prints will be released on Spoke Art, on June 29, 2012, 3 pm PST.
The prints have been limited to an edition of only 250, and are priced at $50 apiece.
Hit the jump to see more closeup shots of the print.
Continue reading '"The Horror Die Cut Collection" – Art Print by Max Dalton'
These dark and surreal illustrations were created by Cédric De Smedt, a 19 year old student artist based in Brussels, Belgium. Working under the nom de plume, Chute De Strings (or CDS), Cédric is also the creator and writer of a musical/artistic blog [slightly NSFW].
Cédric says,
Drawing as well as writing, I'm evolving into a very dark and bitter universe, where emptiness is almost oppressive and where time seems to have stopped. Each of my pieces tells a story, certainly disconcerting but always including a certain form of truth. I like playing with the onlooker in the meanings of my work. Death, love, God or even madness are the main themes of my illustrations. Even if those themes are quite frequent, I will always try to surprise the one looking at my works while offering new perceptions on these.
You can check out more of his artworks on Flickr [NSFW].
Hit the jump to see some select illustrations from his portfolio.
Continue reading 'Cédric De Smedt's Surreal Illustrations'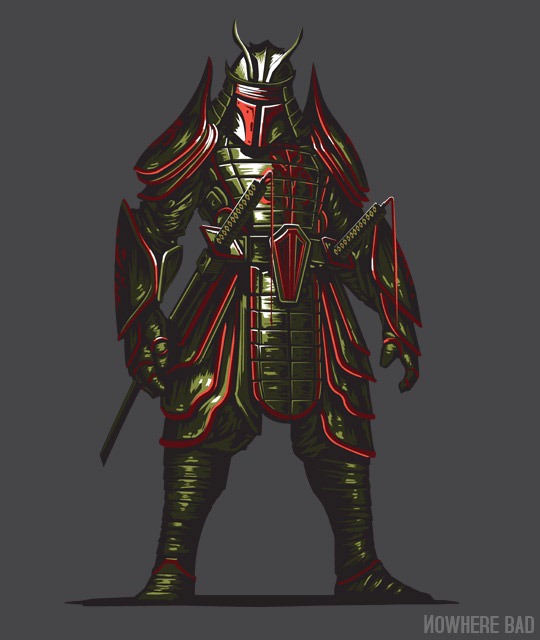 Artist Clinton Felker's awesome reimagining of the infamous Star Wars bounty hunter, is now available as a T-shirt at Nowhere Bad.
You were called in to do the grunt work, but you showed 'em Hulk!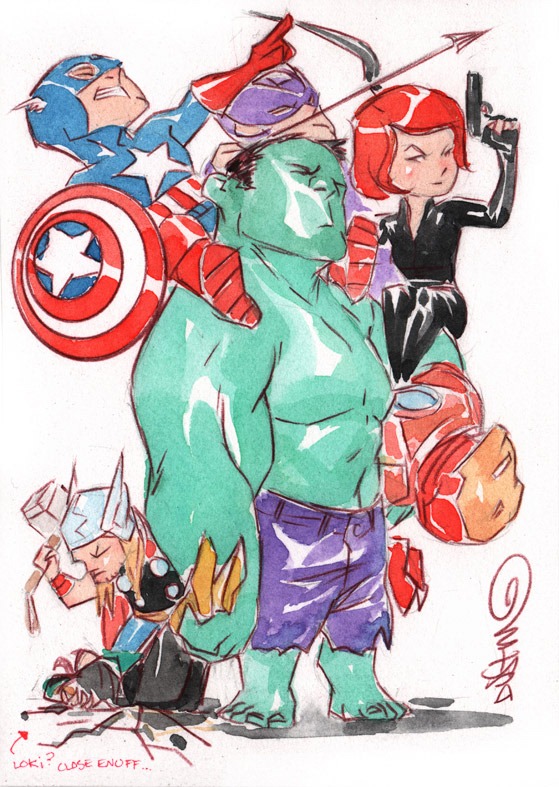 The triumphant Avengers and a smashed Loki; an illustration by Dustin Nguyen, a comic book artist and writer.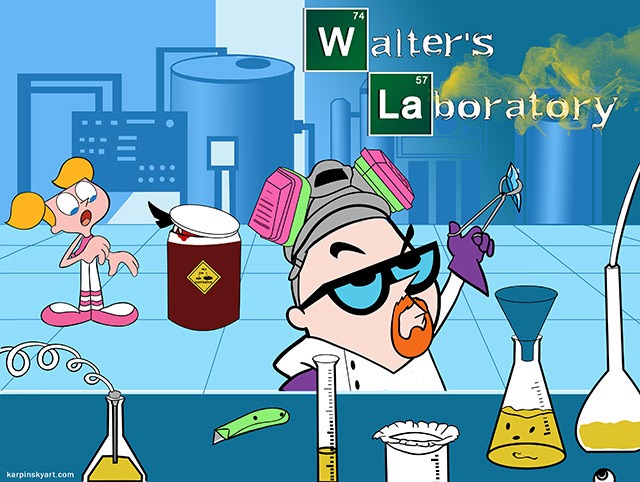 Click on the image to embiggen.
Artist Arty Karpinsky's pays tribute to two of his favorite scientists with a secret, in anticipation of the return of the Breaking Bad TV series.
Arty regularly posts his superb illustrations and artworks on his blog and over at Flickr, so do check them out.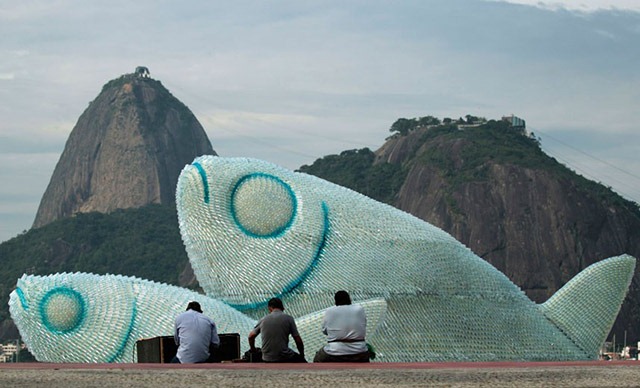 Image Credit: Victor R. Caivano / AP, Ueslei Marcelino / Reuters
Titled 'The Big Fishes', this huge sculpture was made from discarded plastic bottles at the Botafogo beach in Rio de Janeiro, Brazil. The city is currently playing host to Rio+20, the UN Conference on Sustainable Development, which will run through June 22.
[via Lustik and feel desain]
More images after the jump.
Continue reading 'Giant Fish Sculpture Made With Plastic Bottles'
Phew! Yoda sure was a tough taskmaster…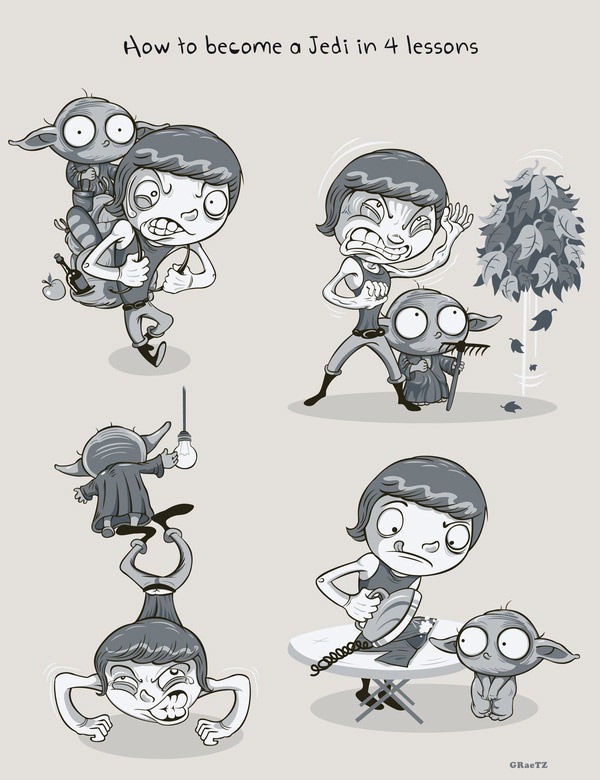 An illustration by Franck Graetz, a French illustrator, who is currently based in Belgium.
Visit his Behance portfolio to see more of his artworks.
Hit the jump to see more detailed images of the illustration.
Continue reading 'How to become a Jedi'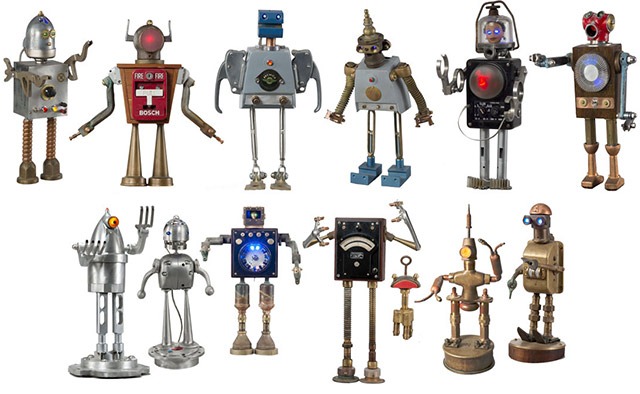 Artist Tal Avitzur makes robots. Specifically robots made of junk that no one else wants. And while his robots may not be able to clean your house, wash you car, or play minion to your evil genius, they can, however, light up.
Tal says,
I pay cash for junk that nobody else wants…old tools, scientific equipment, vintage kitchen appliances, vacuum cleaners, floor polishers, marine and auto salvage, etc… and turn them into robot night lights.
Visit his site to see more of his fantastic creations.