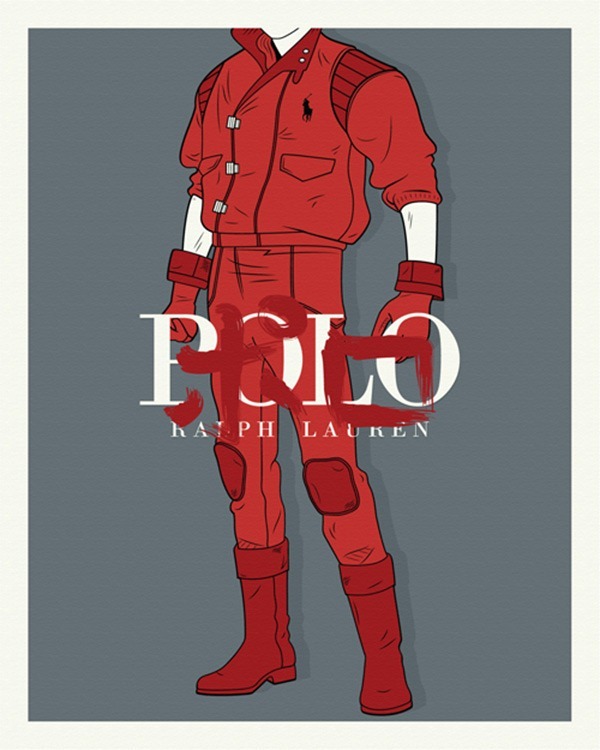 "Neo Polo" is a new addition to artist LifeVersa's continuing 'Materialism and Popular Culture' series. The limited edition print (only 50 available) measures 16″ x 20″, and will be available on Wednesday, March 13th, 2013.
All the prints will come handsigned/numbered by the artist.
Visit LifeVersa's site to know more.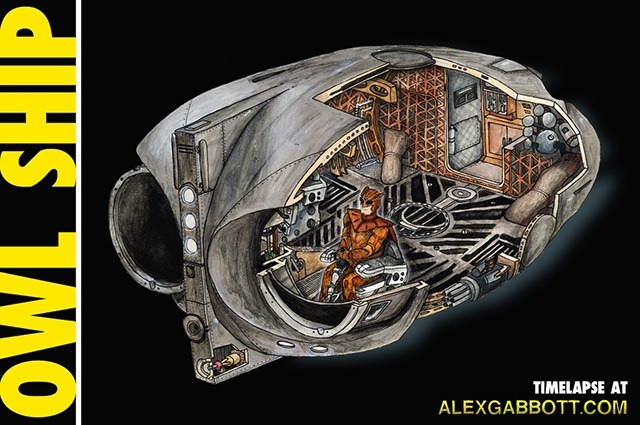 Australian artist Alex Gabbot (previously here and here) is back with a new cross-section illustration. This time, he takes on the 'Owl Ship' from the epic graphic novel (and not so epic film), Watchmen. This piece was exclusively done for the 'MINTcondition – Issue No.2' comic book show in Seattle, held in conjunction with Emerald City Comic Con.
8" x 10" limited edition Giclee prints of the artwork are available on sale at the Ltd. Art Gallery.  You can watch a time-lapse of the painting process, and also checkout a high-res version of the illustration at his site.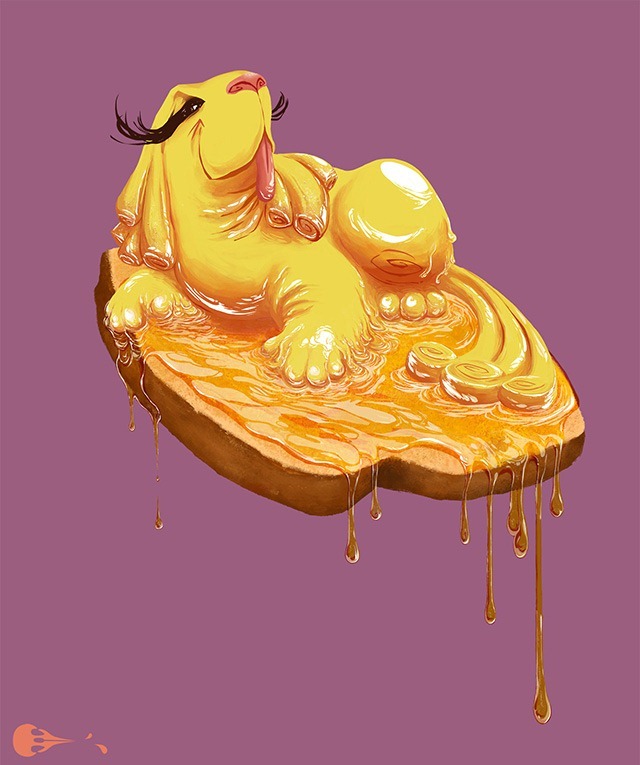 Honey Drizzle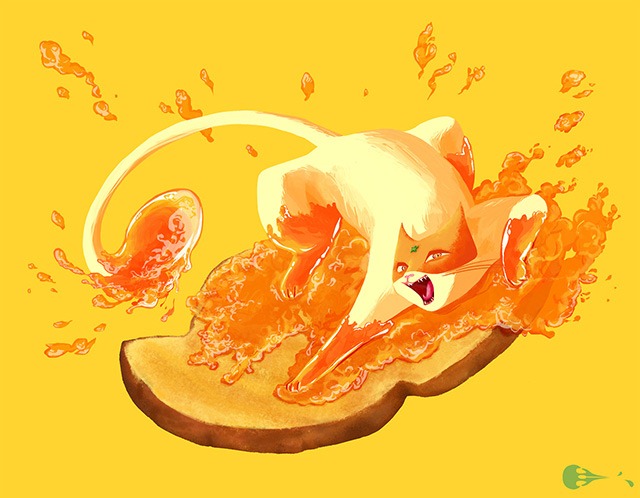 Marmalade Cat
Artist Imogen Scoppie has imagined a fantastic world where lovable condiment creatures spread deliciousness with uninhibited joy. Scoppie is a 24 year old graduate of Graphic Design and Illustration from De Montfort University in Leicester, UK. She says that she loves character design, and adds that lush colors and a sense of humor are her favorite tools.
You can visit her site and her Tumblr to checkout her art. Prints of her works are available here.
Hit the jump to see more images.
Continue reading 'Condiment Creatures'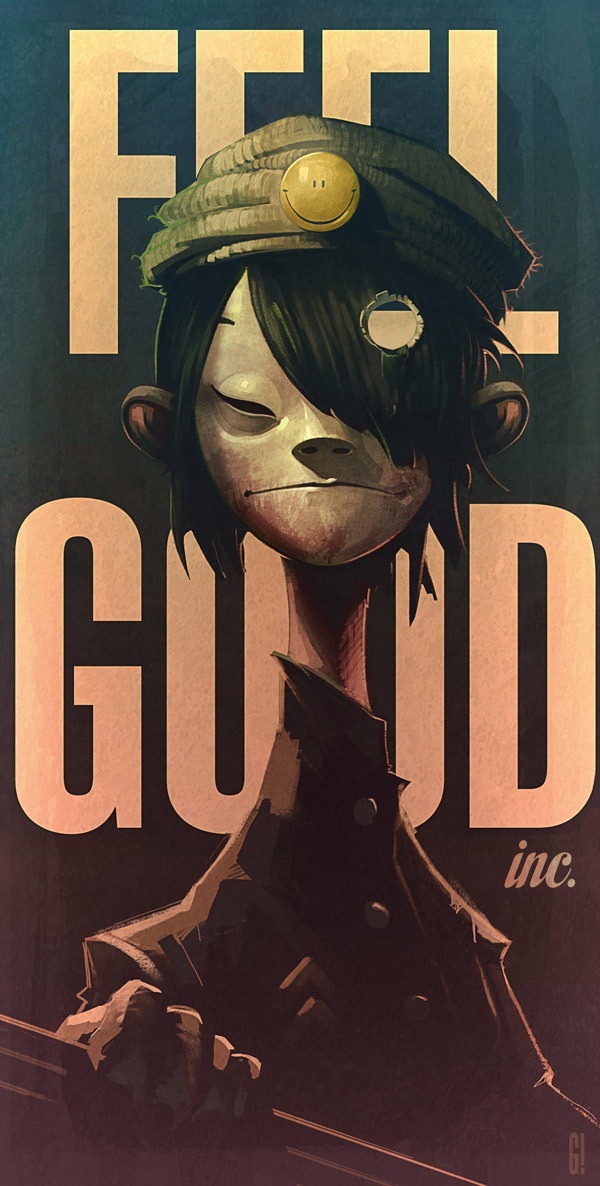 "Feel Good," a digital illustration of Noodle, the guitarist of trip hop band Gorillaz, created by Egyptian artist Gendy Mohammed and Prototype4D.
"Quatrieme Devant," a stunning paper collage by Alana Questell, an Orlando-based student who makes art in her spare time.
(Submitted to the JazJaz tumblr)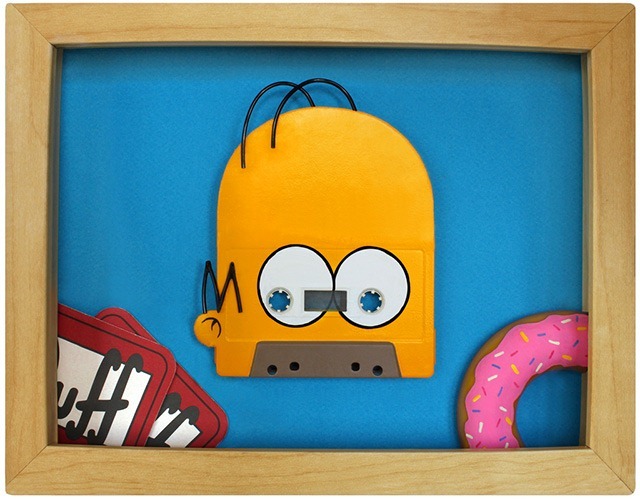 Benoit Jammes, an artist based in Paris, France, breathes new life into discarded cassette tapes by turning them into clever and humorous pieces of art. All his creations are completely made by hand, a process which he says is a lot of hard work, yet filled with nostalgia.
You can see many more artworks over at his Flickr gallery. Please give this talented artist some love by following him on Facebook.
Hit the jump to see more images.
Continue reading 'Cassette Tape Art by Benoit Jammes'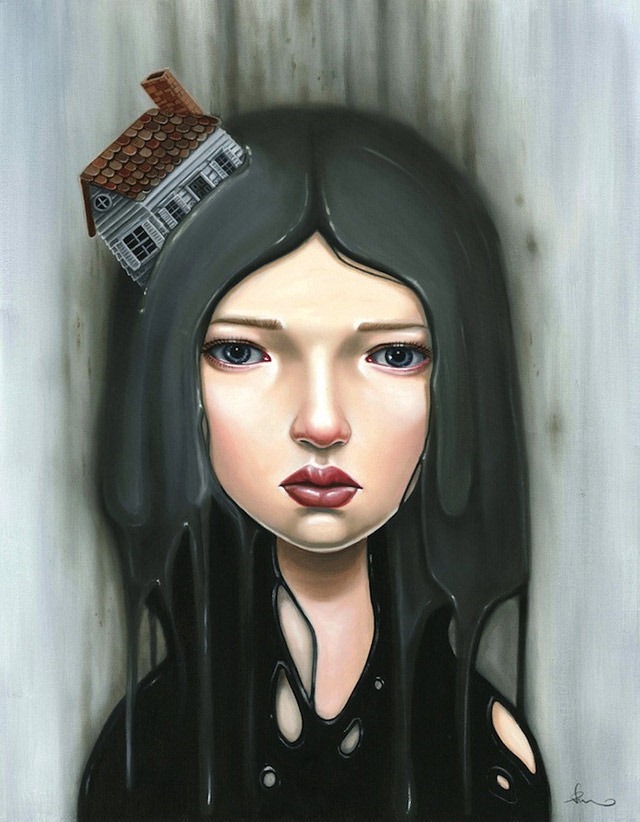 Spoke Art, the San Francisco-based art gallery, has been been releasing some awesome prints over at The People's Printshop. At $20 each ($30 for framed), the giclee prints are affordable enough to kickstart your own mini art collection.
This Friday will see the release of Audrey Pongracz's lovely painting "Flood," at the store. The 8" x 13" limited edition prints will be available for order for only 14 days, after which they will be printed and numbered by hand.
Visit The People's Printshop to know more.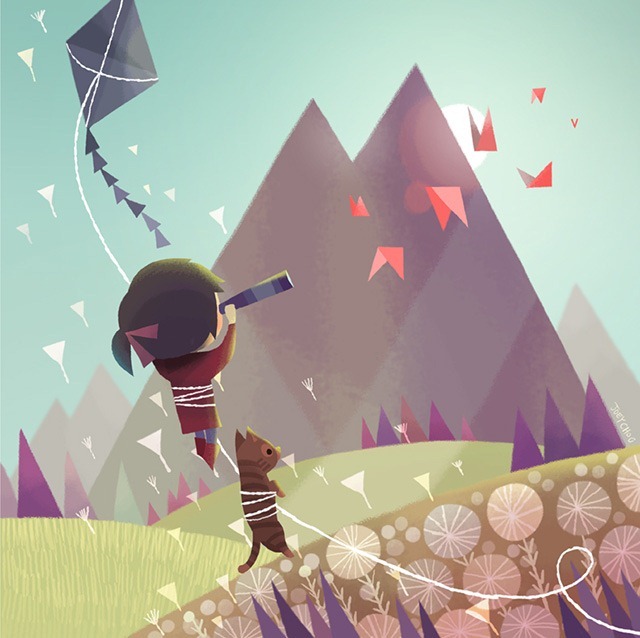 Mountain Kiting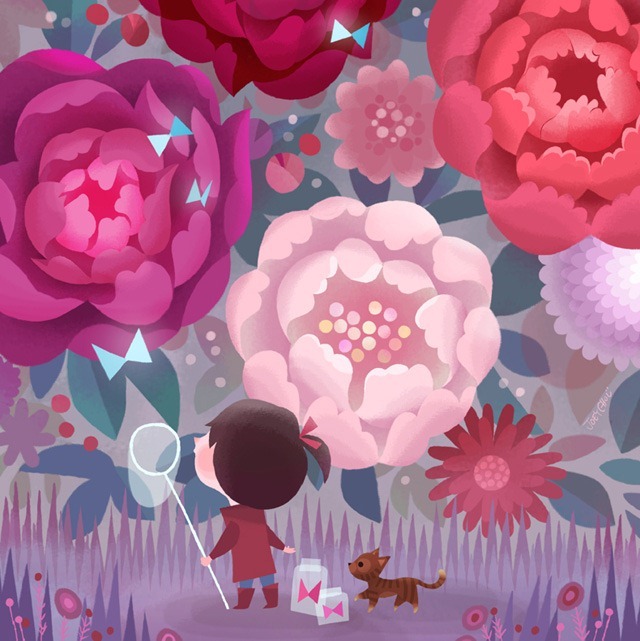 Peonies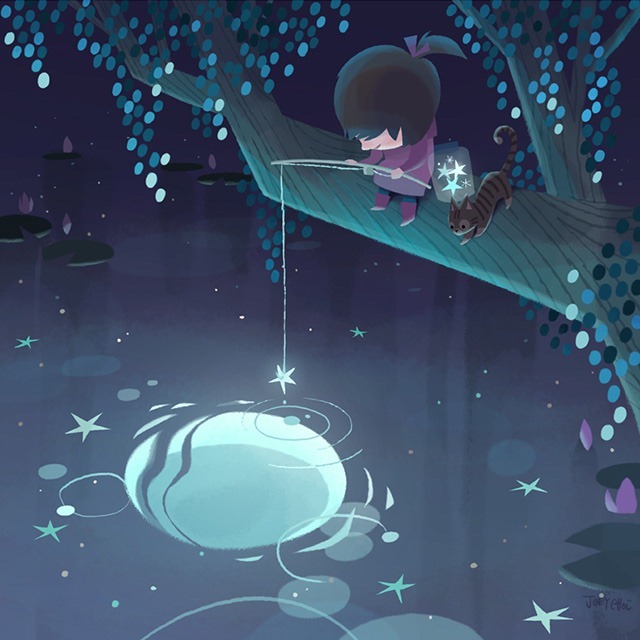 Star Fishing
Titled "This Girl's Adventures," artist Joey Chou's series of paintings are of a young girl and her feline companion's fantastical adventures in a colorful wonderland inhabited by geometrically-shaped creatures. Like a lot of his other works in his portfolio, Chou has infused these paintings with warmth, and a childlike sense of joy.
Born in Taiwan, Chou moved with his family to the US when he was 15. A graduate of the Art Center College of Design in Pasadena, CA, he is currently an art director for Sony Animation in Los Angeles. Chou has worked in animation for the last seven years for studios like Nickelodeon and Disney, amongst others.
You can visit his site to see more of his gorgeous works.