Jobs is gone but not forgotten.
"Apple Equation," contributed to the JazJaz Flickr Pool by Lucky Luscombe.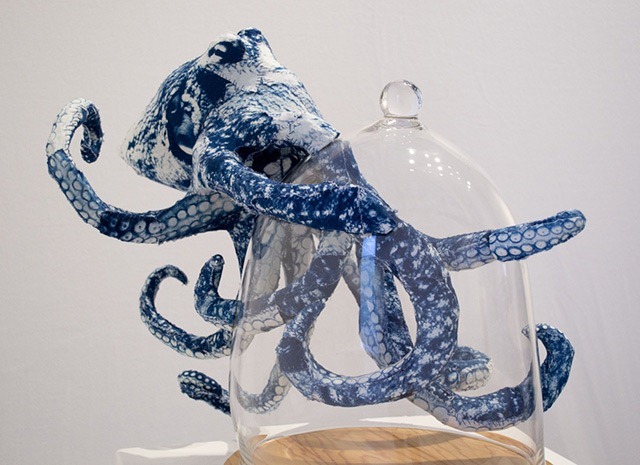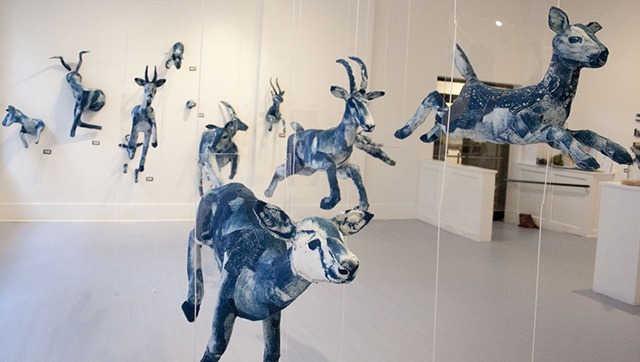 There is a certain joyous playfulness in the sculptures of artist Tasha Lewis (previously), who is currently exhibiting her latest works in her solo show, "Moments of Thaw," at the Harrison Center in Indianapolis. Though her sculptures look like taxidermied animals at first glance, each piece is actually crafted out of paper, tape and recycled materials, which are held together by powerful magnets. She once gets the form of the animal right, she covers the body with a "skin" of fabric cyanotype images, which have been hand-sewn to one another. Every part of the covering is a photograph made from a digital negative, and some skins are a collage of over 15 different images.
More from her site:
My work for this show explores how sculpture can transition through seemingly impermeable barriers. For the past year I have been creating pieces which use magnets to almost magically connect separate pieces of mixed media sculpture through solid walls. The result is that the natural form— my main muse— appears to be both actively breaking through the enclosure while simultaneously remaining dependent on the solid form to give its body shape. Thus, these animals and plants are arrested during a surge of forward momentum. The 'thaw' of the show's title is the apparent momentary loss of solidity that the glass container, wooden box or plaster wall has experienced which allowed nature to break through.
The exhibit will be on view till January 25, 2013 at the Harrison Center.
Visit her site for more details.
Hit the jump to see more images taken from the show.
Continue reading 'Magnetic Cyanotype Animal Sculptures by Tasha Lewis'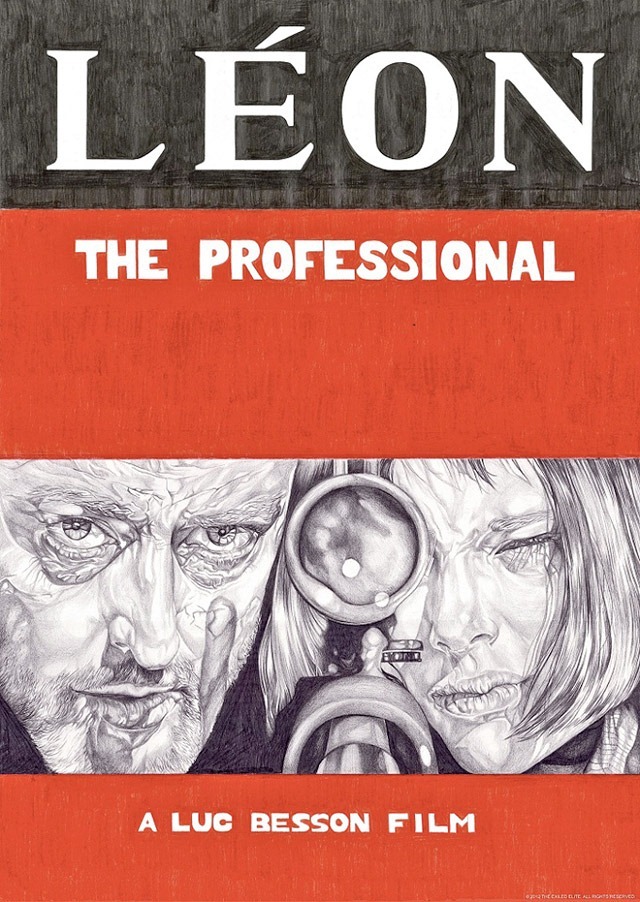 Artist Matthew Warren is the creator of these beautiful, hand drawn alternative movie posters of cult and classic films. Warren, who was born in the island of Guernsey (off the coast of France), draws upon his twin passions of art and film to make them. The artist says that the design and composition of the posters are influenced by the film's characters and themes, and he derives inspiration from the movie's color palette and imagery.
Each poster dissects the film's narrative, and chooses a singular image which frames the film in a fresh way depicting its spirit and cult status. Each pencil mark is visible, offering a unique product while asserting their originality in comparison to the mass-produced, often generic, official poster…
Matthew Warren is a trained artist, having studied Fine Art at The University of the West of England in Bristol, and then his Masters at OTIS College of Art and Design in Los Angeles, CA. He is currently back on his home island producing these posters, while working as a manager at a local charity helping young adults with issues.
You can visit his site, The Exiled Elite, to check out more of his pencil drawings.
You can check out more images after the jump. Continue reading 'Pencil Drawn Alternative Movie Posters'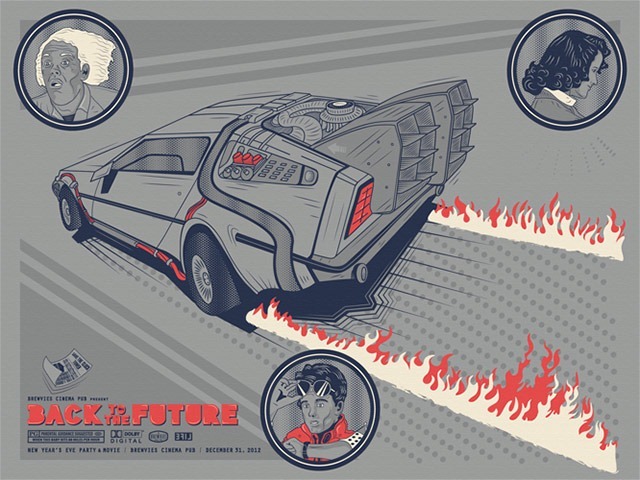 Artist LifeVersa will be releasing this promotional poster for the cult 1985 sci-fi hit, "Back To The Future," on January 10th, 2012. The poster was commissioned by the Brewvies Cinema Pub in Salt Lake City to promote their New Year's Eve screening of the film at the theatre.
This limited edition of 88 18"x24" prints will come printed on metallic paper, and will also be signed and numbered by the artist.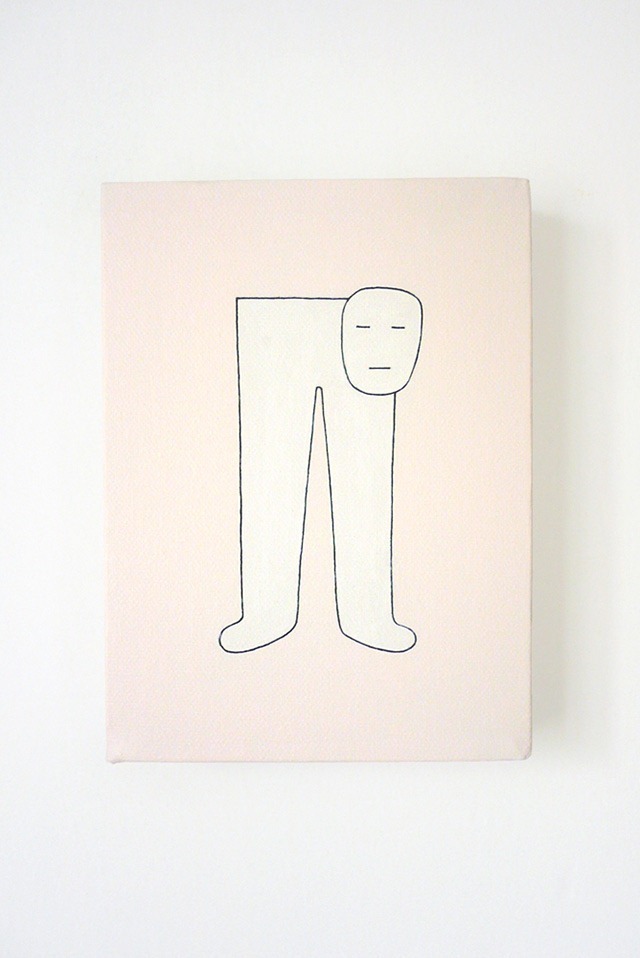 "Pedro," a 5" x 7" acrylic on canvas painting by Paul Mutant, a Hungarian artist.
Submit your images to the JazJaz Flickr Pool.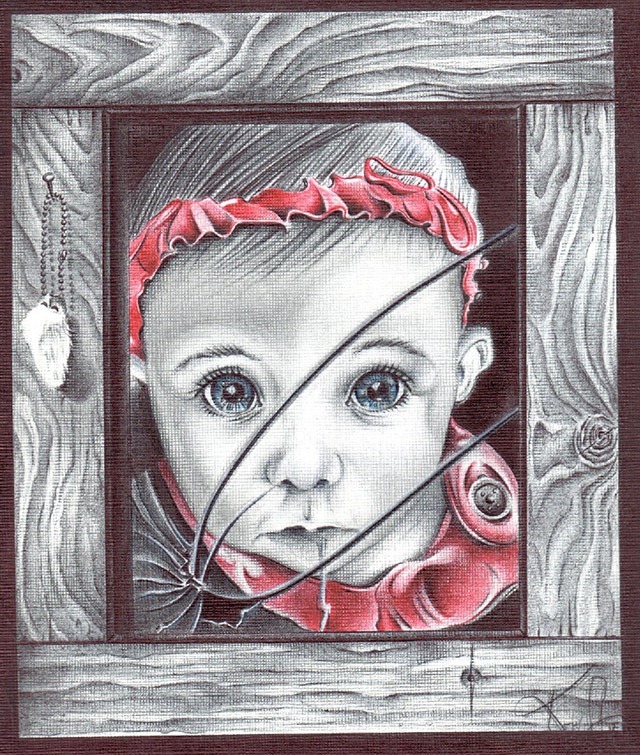 "Reflection of You" is a lovely new piece by Kenneth Lee Flannery (previously), a self-taught artist who is currently incarcerated in a Californian prison facility. As you can very well imagine, Kenneth creates his beautiful artwork under a lot of constraints, having access only to the ink cartridges of ballpoint pens that are rarely allowed past the facility's mail room.
If you are interested in this piece or any of his other artwork, please contact the artist's wife, Linda Mansfield at [email protected].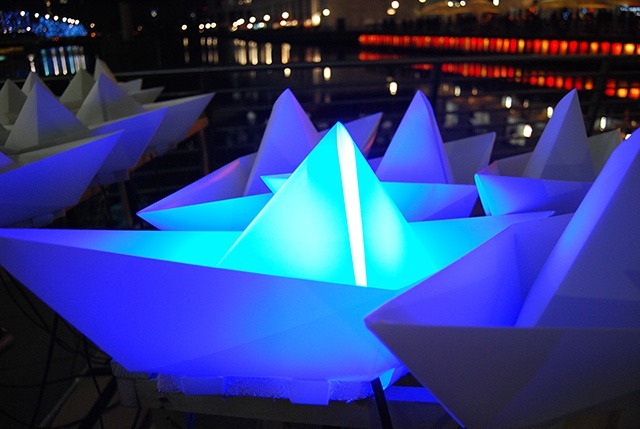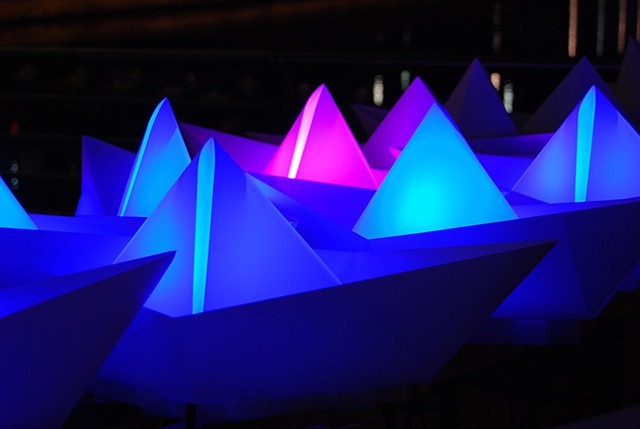 A grand flotilla of 300 illuminated paper boats have invaded Middle Dock in Canary Wharf, London. Titled "Vovage," the interactive installation is the brainchild of Aether & Hemera, an artistic partnership between architect Claudio Benghi and lighting artist Gloria Ronchi. The paper boats light up from within in an ever-changing and riotous display of colors and patterns, whenever someone with a mobile phone comes in range of them.
People who are passing by can interact with the boats to change colors and patterns. This can be done by connecting their mobile devices to the Voyage Wi-Fi network, opening the web browser, going to voyage.co.uk and following the instructions on the site.
The installation, commissioned for Canary Wharf Group's award-winning public art program, will be on show until 15 February, 2012,  with the lights coming on before dusk until 2am.
More images after the jump.
Continue reading 'Voyage – An Art Installation of 300 Illuminated Paper Boats'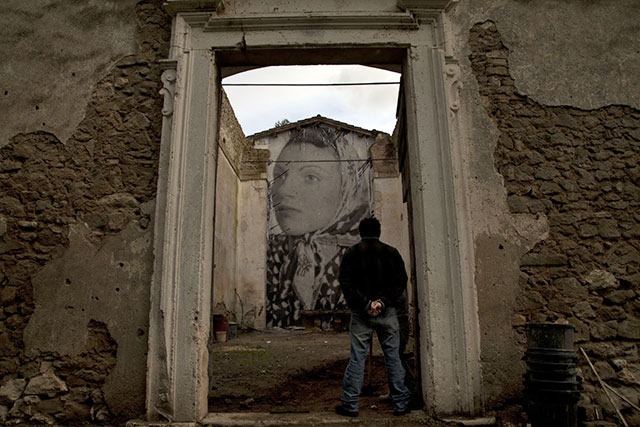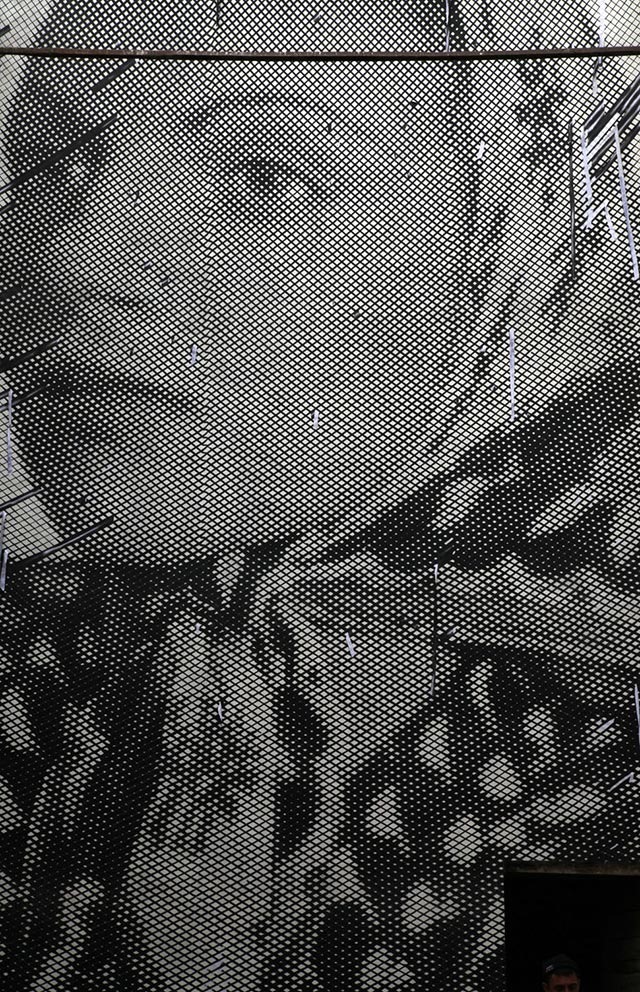 Italian street artists Sten and Lex painted this huge mural of an anonymous woman inside an ancient church in the city of Mentana. The church, known as the Convent of Mentana, was built by in 1590 by Michele Peretti, the grandson of Pope Sisto V. The mural itself is painted on a new wall, and is not a part of the original building which was partly destroyed by an earthquake in the early part of the previous century.
The duo took about a month to create this piece, using a two layer stencil process. It's quite amazing to see a portrait of a woman emerging out of the intersecting lines created by the painting process.
You can see more images, and also watch a time-lapse video of the creation of the painting, after the jump.
Continue reading 'The Church – New Street Art by Sten & Lex'