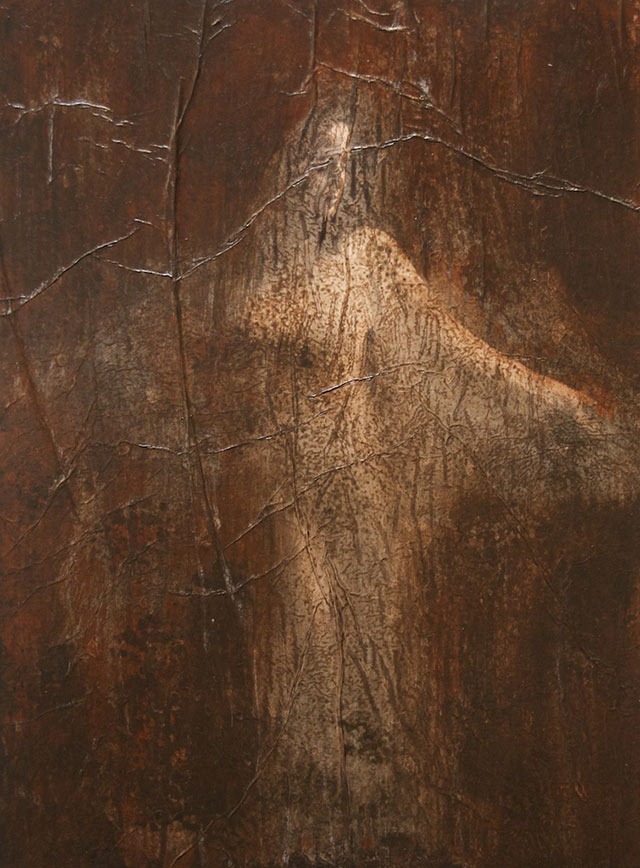 For his solo exhibition titled "Shadow Walker", at the Rogue Buddha Gallery, Minneapolis-based artist Mark Wojahn will display works from his"'Doppelgängers" series of photo paintings.
Born a fraternal twin himself, the artist's long fascination with the alter egos of humans has manifested itself in his paintings. Wojahn transforms select photos from his portfolio (both old and new) into antique style images of our evil twins, by adding multiple layers of paint and texture on them. The results are eerie and disturbing, yet quite beautiful.
Wojahn is a filmmaker, and a multidisciplinary artist living and working in Minneapolis, Minnesota. He is also an McKnight Photography Fellow, who has had his works exhibited in numerous exhibitions across the U.S.
The exhibition will be on show at the Rogue Buddha Gallery from Friday, September 7th, 2012 to Saturday, September 29th, 2012.
More images after the jump.
Continue reading 'Doppelgängers: A Series of Paintings by Mark Wojahn'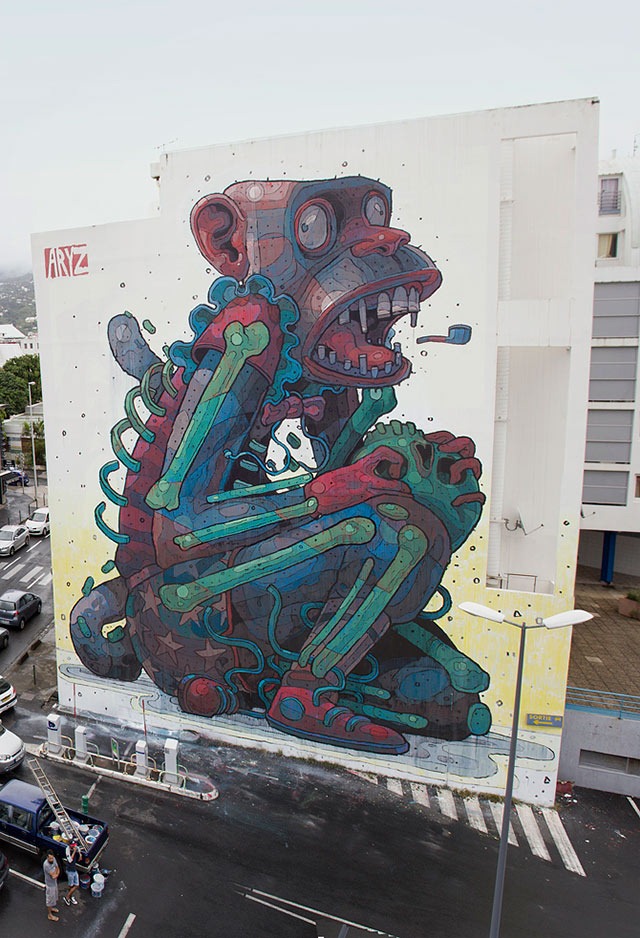 Titled 'Monkey Business', street artist Aryz's extraordinary piece is painted on a building's facade in St. Dennis, Reunion Island.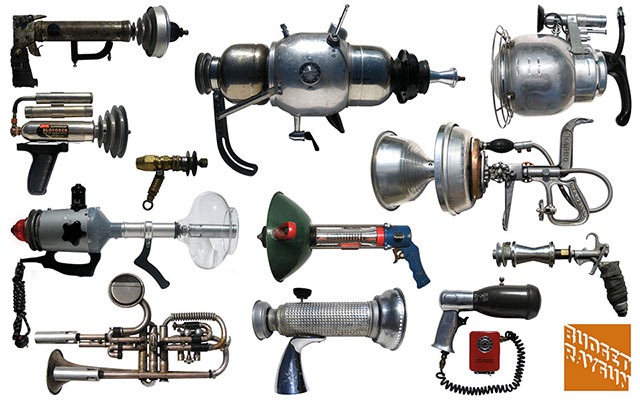 Marvel at the awesomeness that are these fantastic rayguns, lovingly put together for space adventurers on a tight budget. These lovely objets d'art are the handiwork of Kevin Skinner, an artist and writer based in Detroit, Michigan.
Visit Henrik Drescher's ArtistWorkSpaces tumblr to check out some nice photographs of the Budget Raygun headquarters.
Hit the jump to see more detailed images of the rayguns.
Continue reading 'Retro-Futuristic Rayguns Made From Found Objects'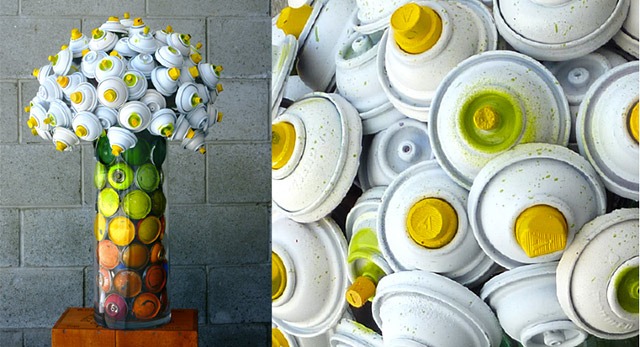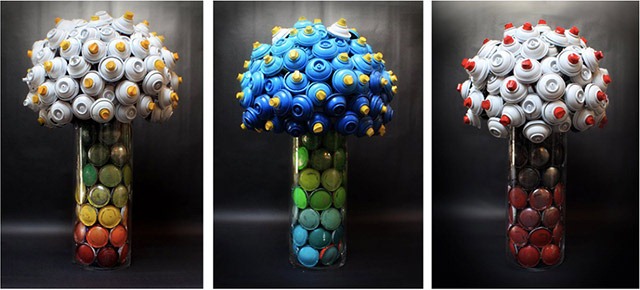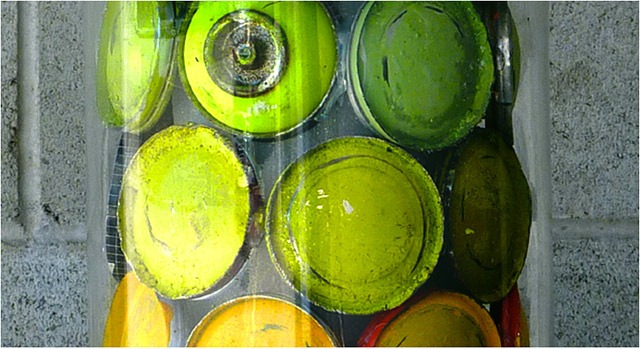 Designer Hillary Coe made these spectacular-looking bouquet sculptures using parts of discarded spray cans. The sculptures are part of a series of works, which she has been creating for the 'Can Love' recycling program.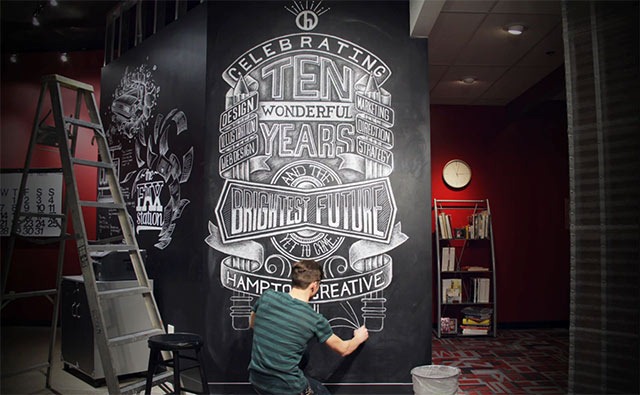 Watch Nathan Yoder create a gorgeous chalk illustration for the 10th founding anniversary of Hampton Creative, a boutique advertising agency based in Tulsa, Oklahoma.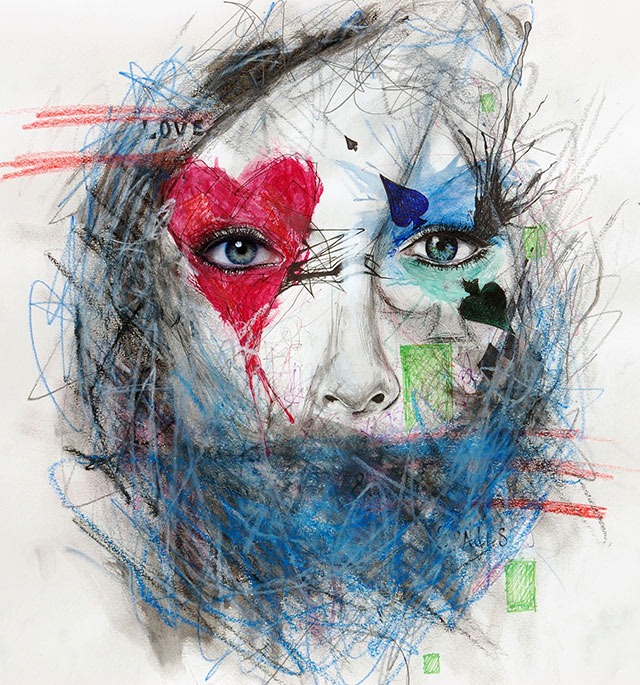 Check out a few wonderful mixed media artworks from the portfolio of Zach Welch, an 18 year old American artist.
Zach considers punk rock music as a major artistic influence, and combines realistic elements with abstract geometric ones to create a hybrid with a unique "punk edge" to it. He uses colored pencil, sharpies, watercolors, paint pens, collages, and spray paint to create his layered pieces.
You can buy prints and t-shirt of this young talent's works at Bluecanvas and Forest Ink.
Continue reading 'Zach Welch's Mixed Media Portraits'
A digital art piece made by designer, illustrator and artist, Francisco Galárraga for the "Ilustres Ilustradores" expo (2011) in Quito, Ecuador.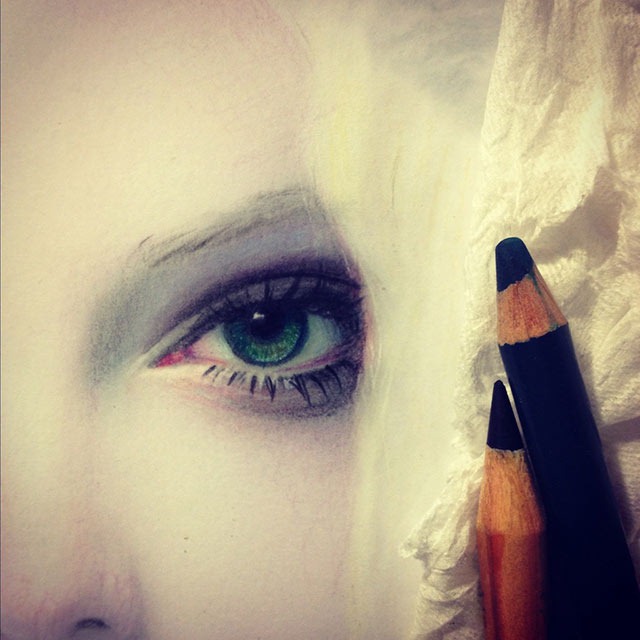 Debuting today in San Francisco, Spoke Art Gallery's annual 'Summer Group Show' will feature a diverse range of terrific art from local, national and international emerging artists. The exhibition will showcase works of varying mediums and styles, representative of the new contemporary art scene.
The show will have it's opening night today (August 2, 2012), from 6pm – 10pm. It will be on view till August 25, 2012.
Visit Spoke Art's site for more details.
Hit the jump to see more images of the artworks.
Continue reading 'Spoke Art's Summer Group Show'