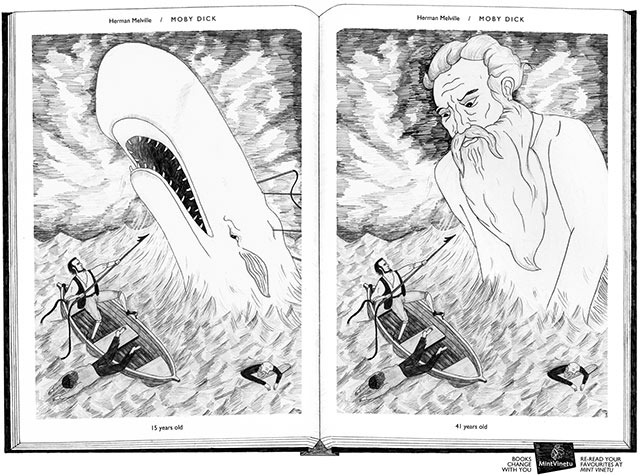 Click on the image to view larger.
A set of promotional outdoor posters for the Mint Vinetu bookstore, which specializes in used books. The posters were created by Lithuanian advertising agency, New!, in collaboration with Berlin-based illustrator Josephin Ritschel.
Using the imagery from Orwell's "Animal Farm", Kafka's "The Metamorphosis" and Melville's "Moby Dick" we tell the difference between reading a book when you're 15 and 35. And reminding the potential readers, that "Books change with you". After some years things, scenes, characters in the book suddenly gather quite different meaning.
Hit the jump to see more posters.
Click here to continue reading the post.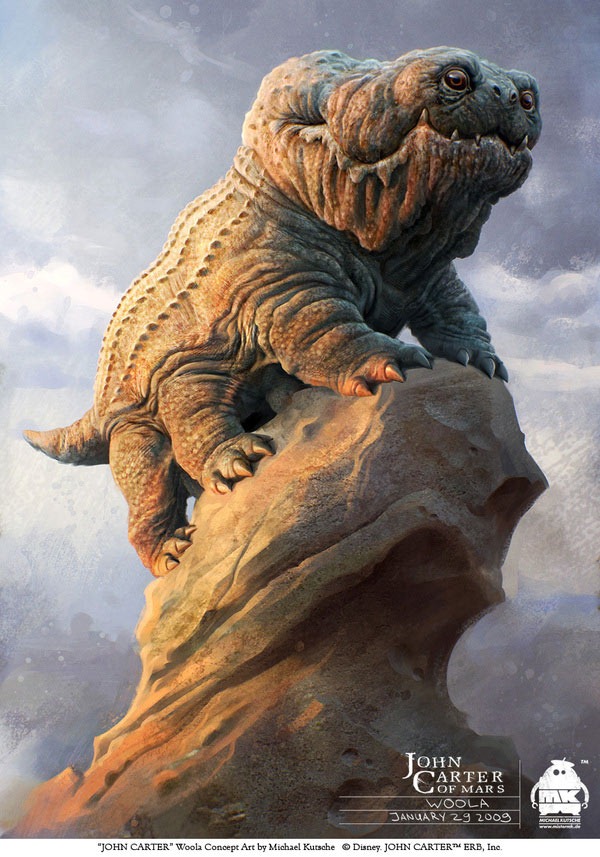 Disney's ill-fated John Carter may have been a massive box office flop, but, arguably, the film's set and character design were among the best that we have seen in recent times.
Michael Kutsche, an award-winning German artist based in Los Angeles, was one of the character designers who created the wondrous creatures inhabiting the planet of Barsoom in the movie. Check out some of his conceptual sketches and illustrations for the movie, which he has posted on his Behance portfolio.
Continue reading '"John Carter" Character Design and Concept Art'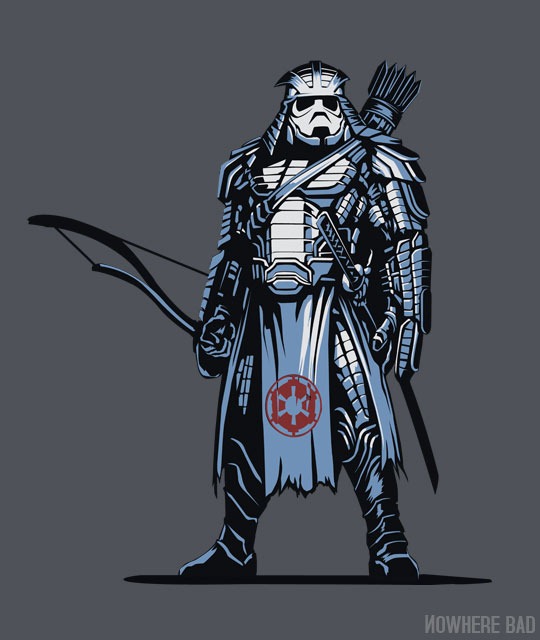 Over the years, we have seen many artists reimagine Star Wars' Stormtroopers as mercenary samurai in feudal Japan. Concept artist Clinton Felker's fresh reinterpretation gives the (much laughed at) soldiers the gravitas that they sorely lack in the movie series.
T-shirts with this print are available at Nowhere Bad (for a short period of time).
Poor Mario! Never an easy day at work…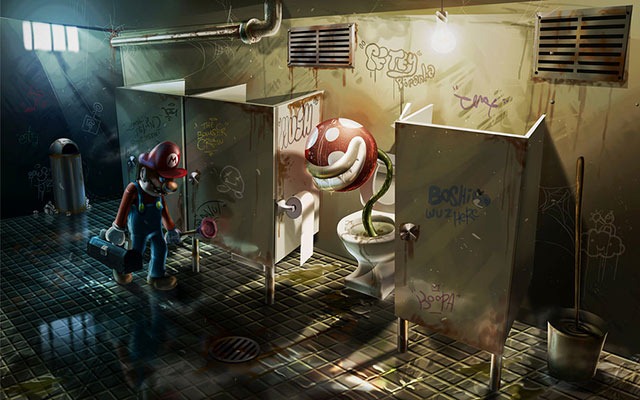 A digital painting by DA user *Aaroneepap (aka Aaron Campbell), a student of the Vancouver-based Capilano University's Illustration & Design Program.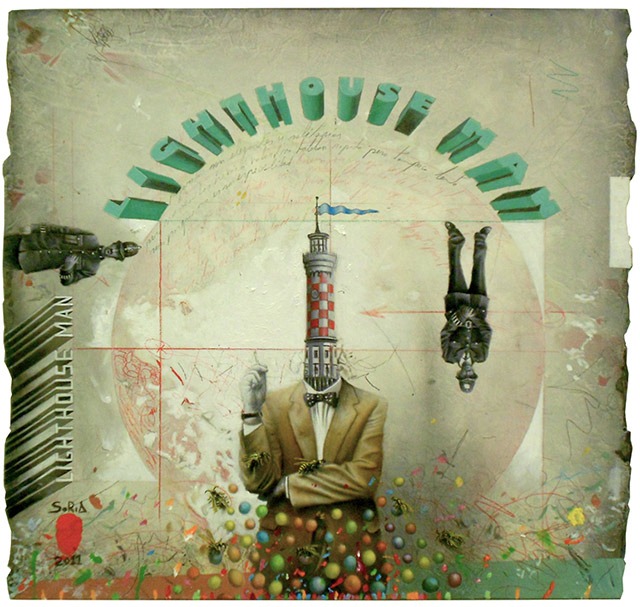 A new 13.7" x 13.7" painting by Spanish artist Mario Soria (previously).
More images after the jump.
Continue reading '"Lighthouse Man" – A Painting by Mario Soria'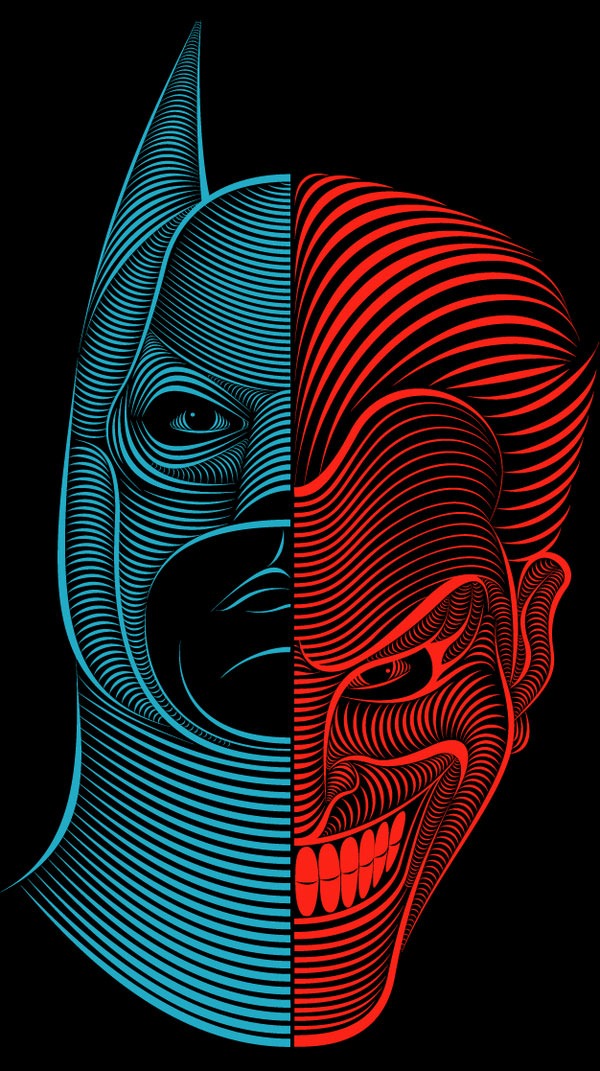 Versus. A fantastic set of line illustrations by Patrick Seymour, a digital artist from Montreal, Canada.
Hit the jump to see more images.
Continue reading 'Batman Versus Joker'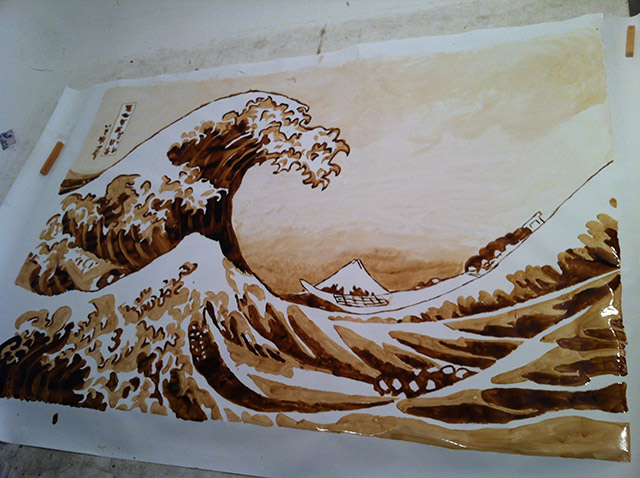 Watch artist Phil Hansen paint a huge copy of Hokusai's "The Great Wave," using nothing but Coca Cola as an artistic medium.
If you are interested in making a mini 'coke' copy of the famous painting, you can download the free template on Phil's site. Do check out his other webisodes here, which will show you how to make fun and arty projects using a variety of materials and techniques.
Link to the video on Youtube.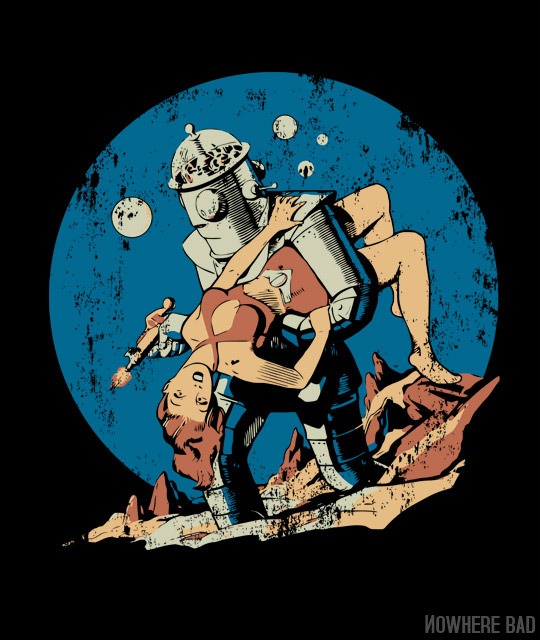 Illustrator kprojekt's awesome t-shirt design pays homage to the pulpy novels and magazines of yore.
T-shirts with this print are available at Nowhere Bad.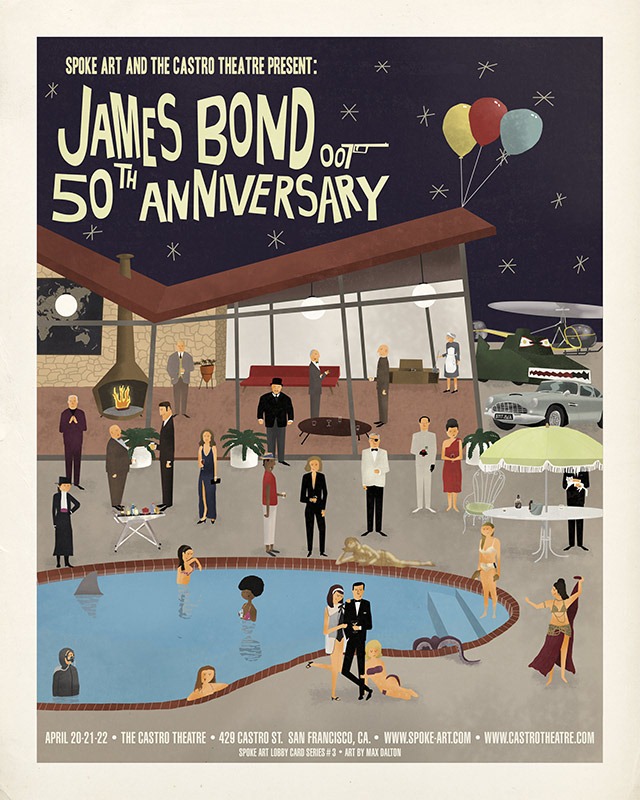 James Bond, one of cinema's most enduring characters, has been thwarting diabolical megalomaniacs and romancing femme fatales on screen for fifty years now. To commemorate the 50th anniversary of the super spy's films, Spoke Art will be releasing two brand new prints by artist Max Dalton at the Castro Theatre in San Francisco.
The theater will screen eight classic Bond films all weekend long (Friday to Sunday), and attendees of the evening screenings will get the first opportunity to purchase these limited edition prints. The prints will be made available online on the Spoke Art website on Monday, April 23rd.
The 18" x 24" giclee prints are hand numbered, and will be limited to a run of only 250.
Hit the jump to see more images.
Continue reading 'James Bond 50th Anniversary Prints by Max Dalton'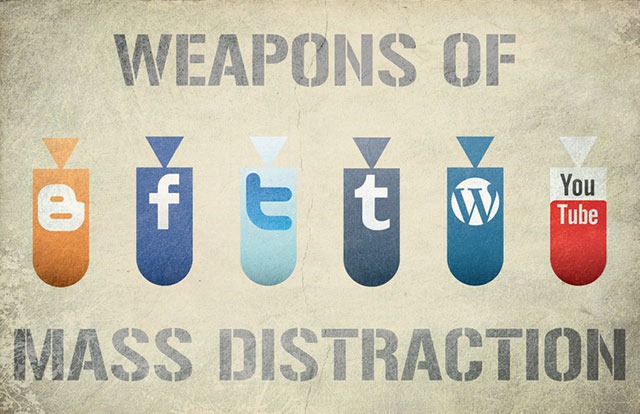 "Weapons of Mass Distraction," contributed to the JazJaz Flickr Pool by Hunter Langston.
Prints are available at Society6.