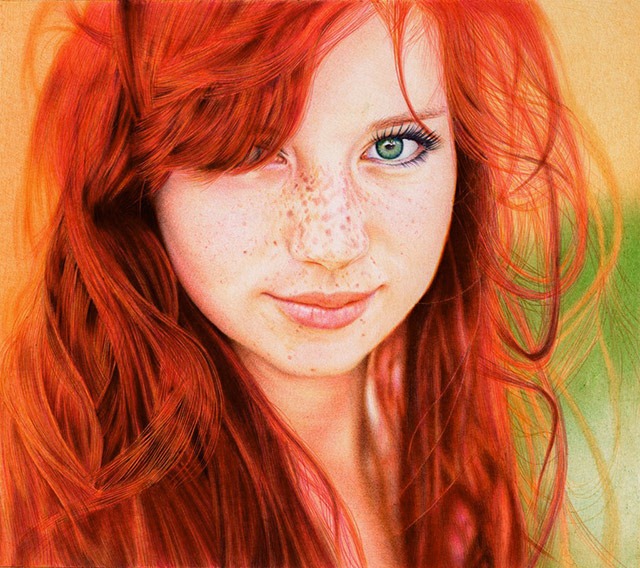 I found this absolutely brilliant!
This portrait of a stunning redhead was done by Samuel Silva, a lawyer and self-taught artist from Portugal. Silva used 6 colored Bic ballpoint pens to make this 8" x 9" drawing. By crosshatching the strokes of just the 6 different colors in layers, Silva was able to create the illusion of blending, as well as the illusion of subtle shades of new colors on paper.
You can check out more of his works on his DeviantArt profile.
[via Reddit]
One of the things I really enjoy about blogging is that I get to discover and come across some really cool art, made by some of the most talented, upcoming artists from around the world.
Take for example, these new works created by Brisbane-based street artist, Fintan Magee, in Indonesia. Fintan had the opportunity to visit the country to finish a 2 week residency at ISAD studios in Gardu house gallery in Jakarta. Having also visited the city of Yogyakarta, he says that the street and graffiti art scene in Indonesia is really starting to flourish.
Visit his website and Flickr photostream to see more of his art.
Hit the jump to see more images.
Click here to continue reading the post.
How would you like these mounted over your fireplace mantle?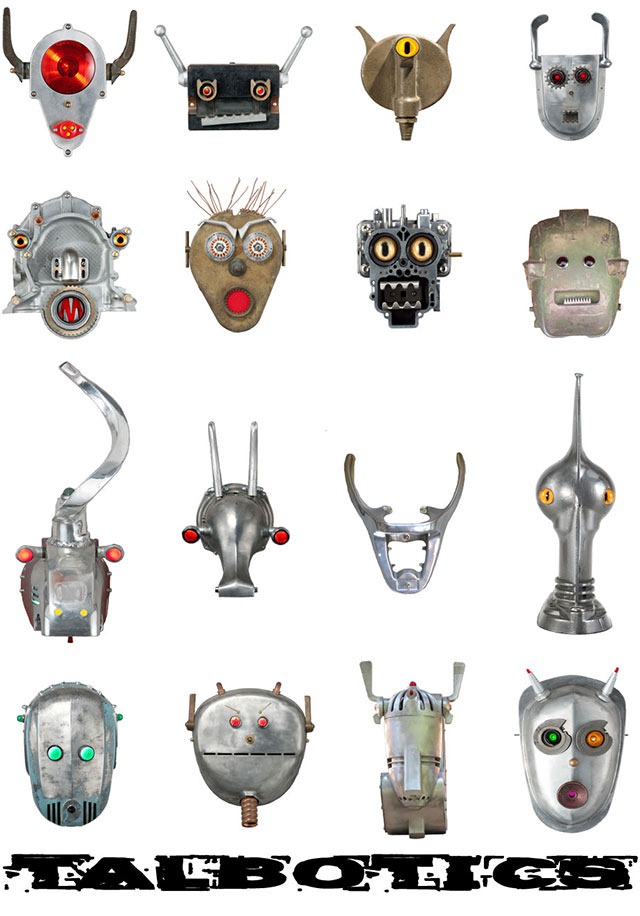 More wacky robot sculptures created by Tal Avitzur (previously), an artist based in Santa Barbara, California. Tal makes the robots using parts of discarded household appliances and other machines, which he salvages from scrap metal yards in South California.
You can check out more his works on his site.
If you are an artist or photographer on Flickr, please add your images to the JazJaz Flickr pool. I regularly pick submissions from the pool to be be featured here on the blog.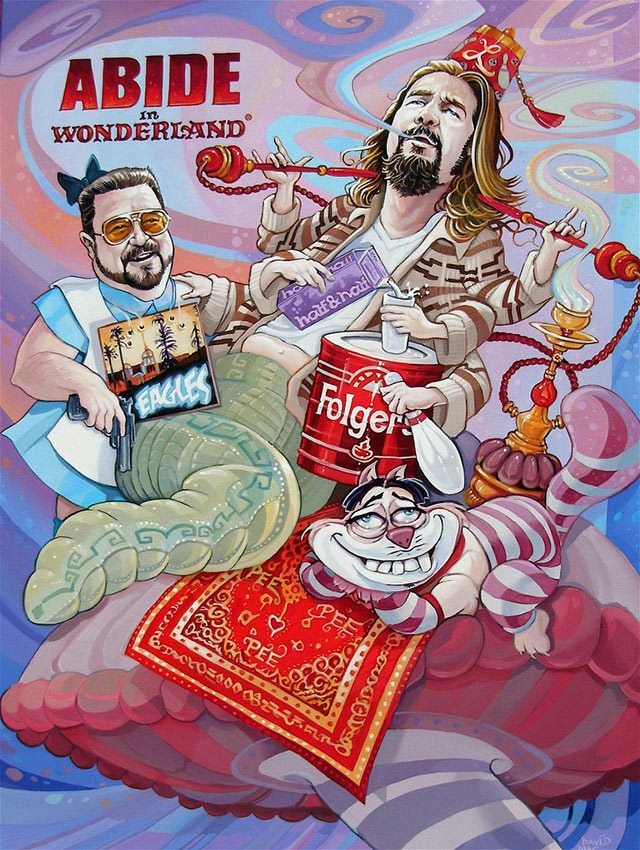 The San Francisco-based Spoke Art Gallery is releasing 100 giclee prints of Dave MacDowell's "Abide in Wonderland" painting on their site today.
As you can see, MacDowell's painting is a wonderfully-apt reimagining of The Dude and his friends (from the "The Big Lebowski" movie) as characters from Lewis Carroll's most famous story. The artist has embellished the piece with some clever nods and winks to some of the themes and sequences in the movie, by using the movie's props to great effect. Look closely, and in the middle of the smoky haze you will find the Eagles record, the Folger's can, and the infamous rug with pee all over it.
The 18" x 24" prints will come signed and numbered by the artist, and will be limited to a run of 100. The prints will be made available today at 1PM PST, at Spoke Art's online store.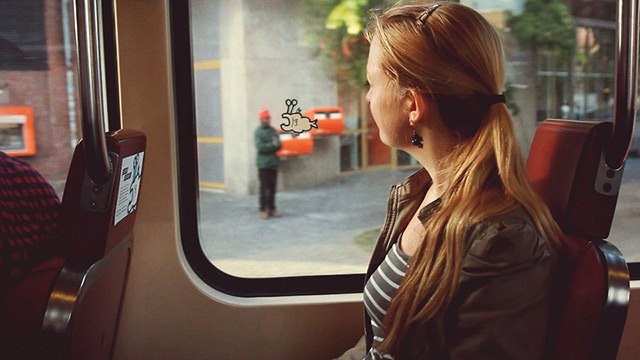 After traveling for four years by the same tram to his art academy, Daniel Disselkøen was struck by the need to do something that would keep him and his fellow passengers entertained throughout the journey.
Why would you then look out the window with curiosity when there is no reason to expect anything new. I decided to change the daily journey for my fellow passengers and myself. I wouldn't move the tramway track, but maybe I could add something. Make something so that what already exists would look very different now.
And thus was born "Man-eater", Disselkøen's ravenous, pedestrian-head eating creature which would make the boring tram trips into an enjoyable real-life video game. The game is part of his graduation project "Remake Reality" for the Royal Academy of Art, The Netherlands.
If you loved watching this video, you should definitely visit his site to check out his other (very interesting) projects.
Lint to "Man-eater" from Daniel Disselkøen on Vimeo.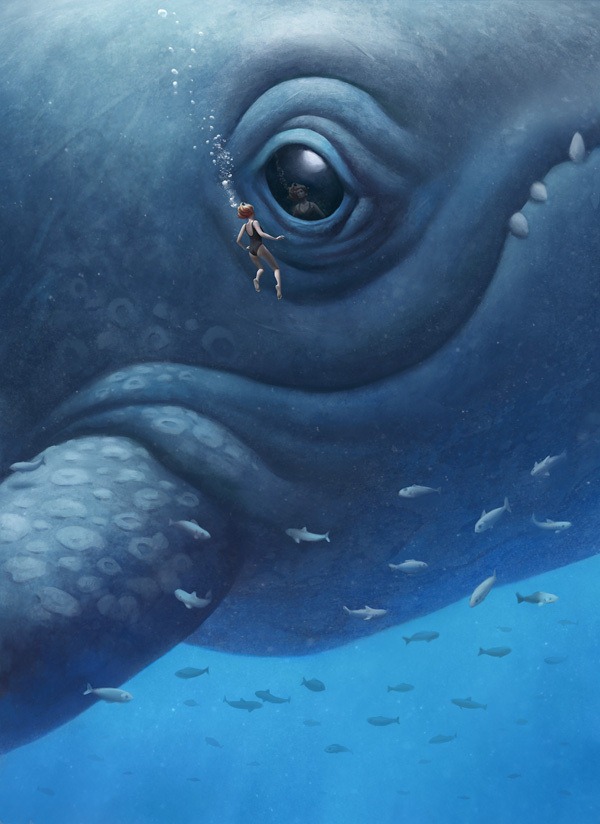 Illustration for Tähtivaeltaja magazine
I just loved these stunning and otherworldly illustrations by Ture Ekroos, a freelance illustrator based in Helsinki, Finland.
Ekroos is a trained artist, having studied graphic design at the University of Lapland, and illustration as an exchange student at The Arts University College at Bournemouth, UK.
You can buy prints of his works at Society6.
Hit the jump to see more images.
Continue reading 'Fantasy Illustrations by Ture Ekroos'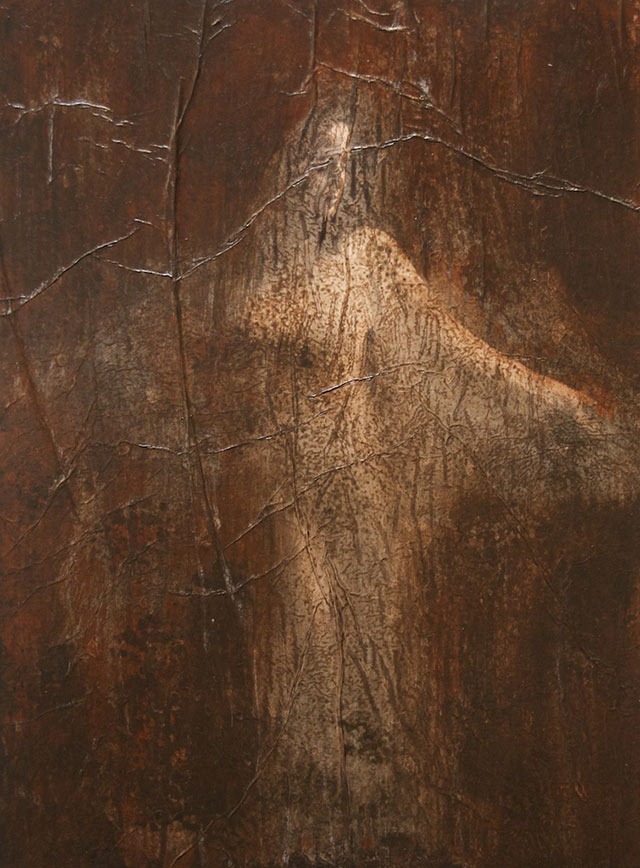 For his solo exhibition titled "Shadow Walker", at the Rogue Buddha Gallery, Minneapolis-based artist Mark Wojahn will display works from his"'Doppelgängers" series of photo paintings.
Born a fraternal twin himself, the artist's long fascination with the alter egos of humans has manifested itself in his paintings. Wojahn transforms select photos from his portfolio (both old and new) into antique style images of our evil twins, by adding multiple layers of paint and texture on them. The results are eerie and disturbing, yet quite beautiful.
Wojahn is a filmmaker, and a multidisciplinary artist living and working in Minneapolis, Minnesota. He is also an McKnight Photography Fellow, who has had his works exhibited in numerous exhibitions across the U.S.
The exhibition will be on show at the Rogue Buddha Gallery from Friday, September 7th, 2012 to Saturday, September 29th, 2012.
More images after the jump.
Continue reading 'Doppelgängers: A Series of Paintings by Mark Wojahn'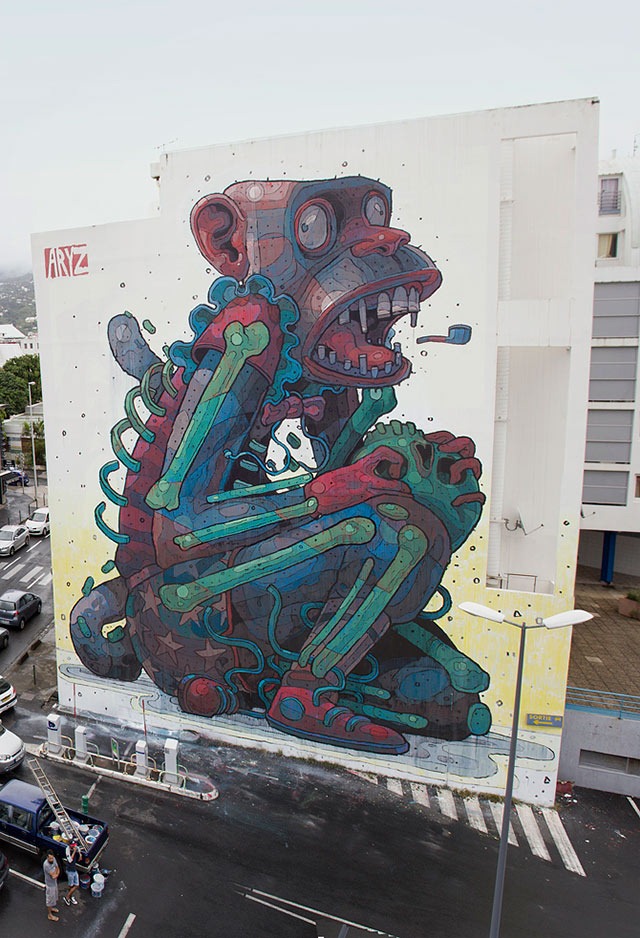 Titled 'Monkey Business', street artist Aryz's extraordinary piece is painted on a building's facade in St. Dennis, Reunion Island.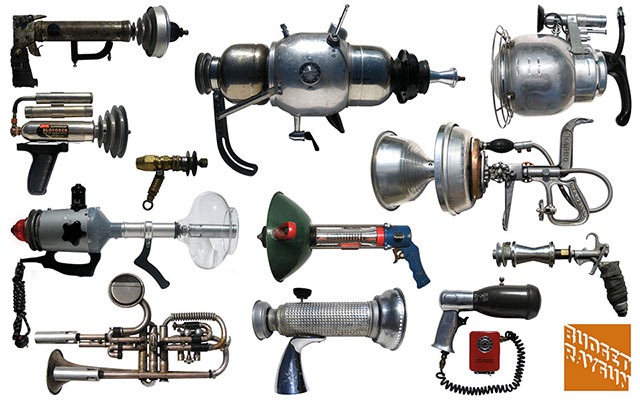 Marvel at the awesomeness that are these fantastic rayguns, lovingly put together for space adventurers on a tight budget. These lovely objets d'art are the handiwork of Kevin Skinner, an artist and writer based in Detroit, Michigan.
Visit Henrik Drescher's ArtistWorkSpaces tumblr to check out some nice photographs of the Budget Raygun headquarters.
Hit the jump to see more detailed images of the rayguns.
Continue reading 'Retro-Futuristic Rayguns Made From Found Objects'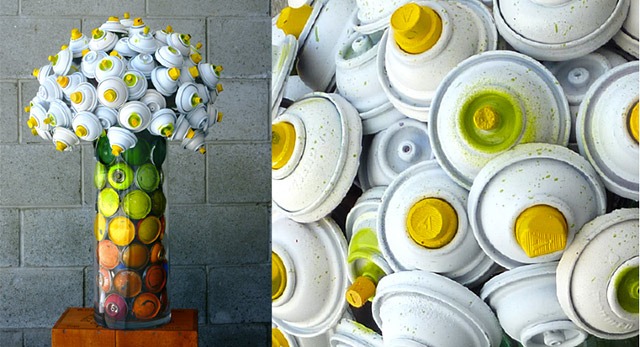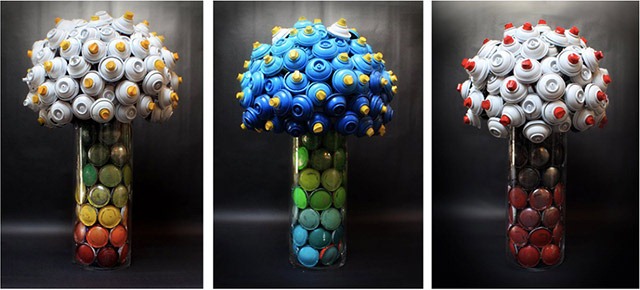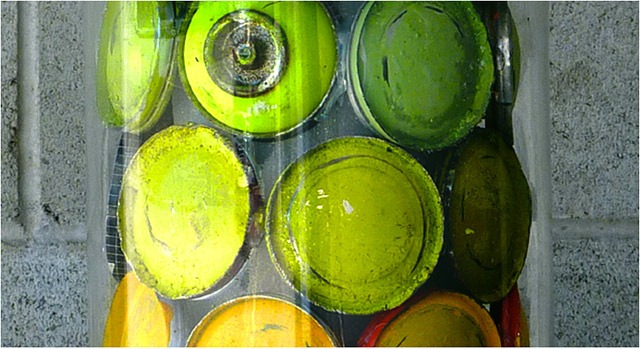 Designer Hillary Coe made these spectacular-looking bouquet sculptures using parts of discarded spray cans. The sculptures are part of a series of works, which she has been creating for the 'Can Love' recycling program.