Bottle Screws - Funky Wine Bottle Stoppers
I just dug these oh-so-colorful, screw-on wine bottle stoppers designed by Ori Saidi & Daniel Gassner.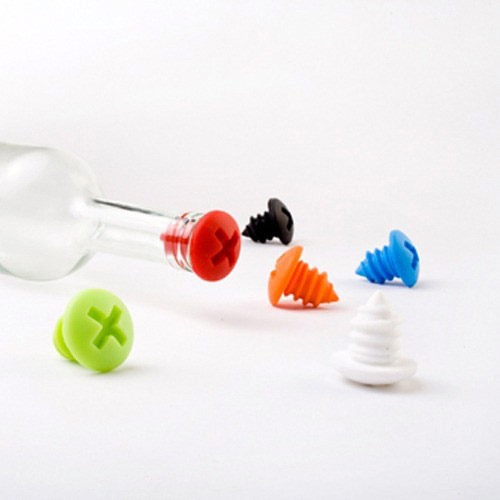 The stoppers are made from silicon, and are supposed to fit most wine bottles. The stoppers are available at Mocha, and cost £6.99 (around $10.50) for a set of two.
More posts about:
Design
,
Industrial Design
,
Wine Bottle Stopper