"The Avengeful" - Art Print by LifeVersa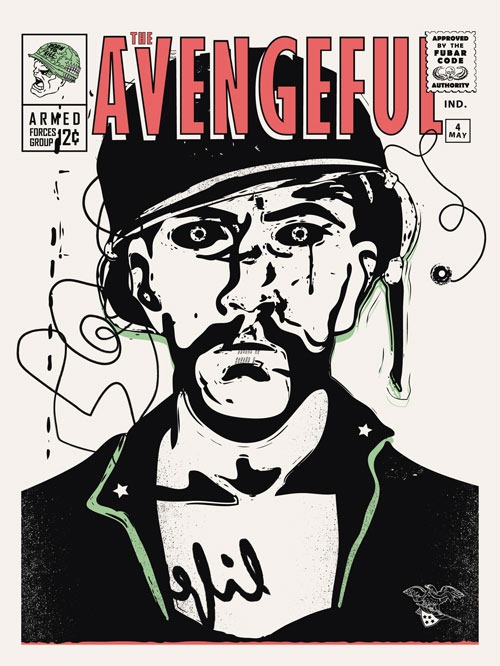 Artist LifeVersa will be releasing a new screen print titled "The Avengeful" on May 3rd. The 18" x 24" print will be limited to a run of 100, and will be printed on French Speckletone paper. Each print will come hand signed and numbered by the artist.
A portion of the proceeds from the print will be donated to the Wounded Warrior Project, which provides programs and services to meet the needs of injured service members.
More posts about:
Art Print
,
LifeVersa
,
Soldiers
,
The Avengers
,
War
,
Wounded Warrior Project