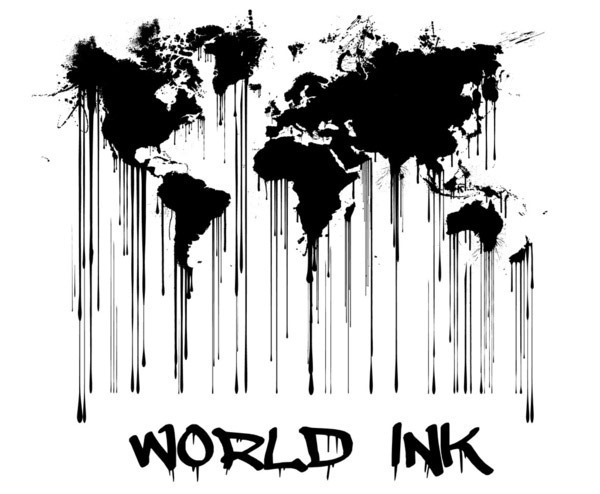 This brilliant stop-motion music video for the Symmedians' "World Ink" track was conceptualized by artist Roy, who used 5000 hand drawn frames to bring the entire thing to life. The video is a heartfelt rant against the damaging effects of rabid consumerism.
You can buy prints of some of the frames at Society6.
Link to the video on Vimeo.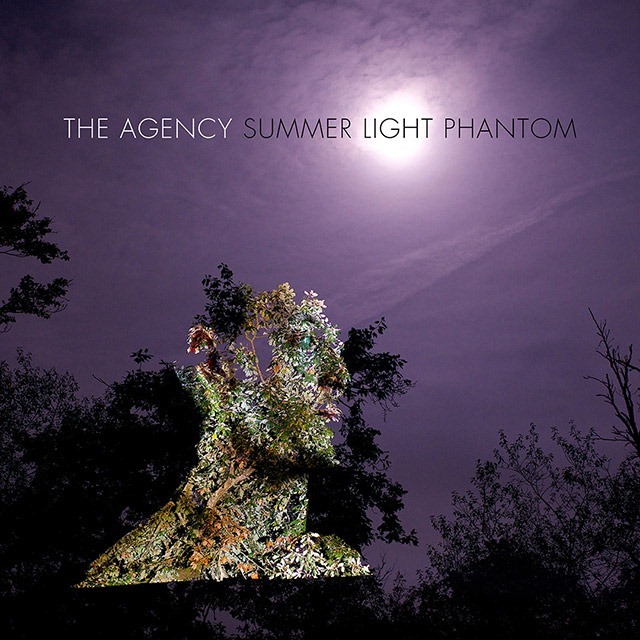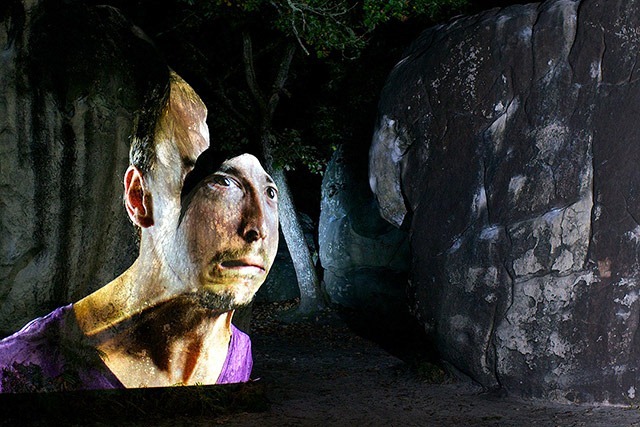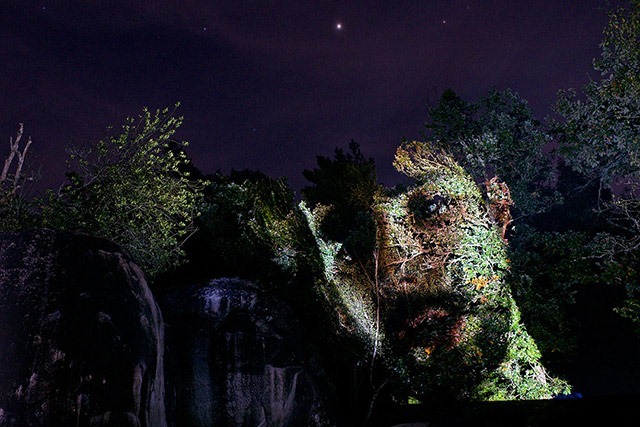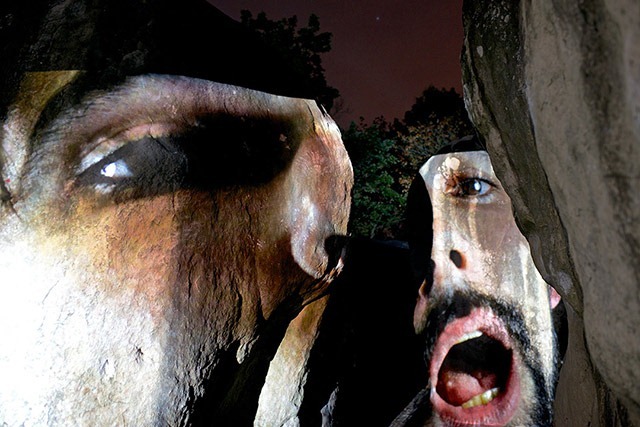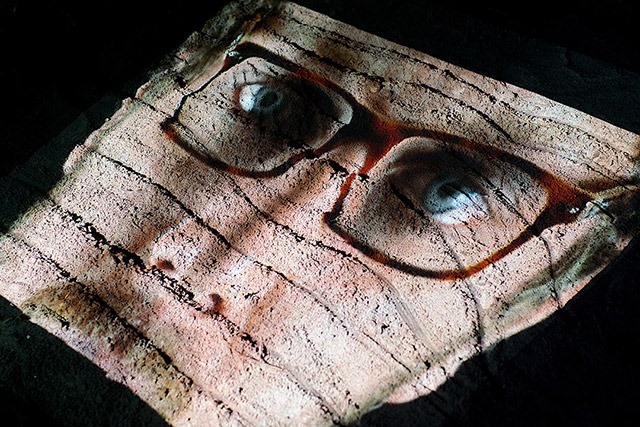 For creating a music video for their latest single, Summer Light Phantom, French indie band The Agency turned to Romain Vollet and Julien Nonnon from Parisian art studio Le3. The result of the collaboration between the band and the creative twosome was this surreal and dreamy music video, which was made by projecting photographs onto rock faces, trees and other parts of the landscape in the forest of Fontainebleau in France.
Link to the video on Vimeo.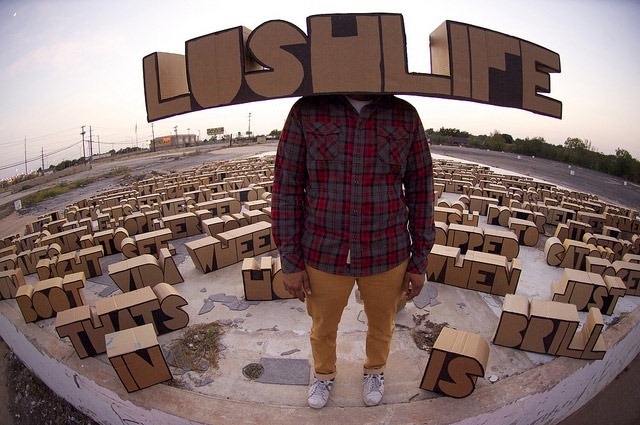 Quite awesome for an entertaining video made for only $80!
Made without the help of any CGI, every word that you will see on screen in this music video for rapper/producer Lushlife's "Magnolia" was handmade using discarded cardboard , hot glue guns, and paint pens. LAMAR+NIK, the makers of the video, used random people in over 65 locations (as well as a  bunch of friends) as "rappers" in the video.
The track is taken from the Philly rapper's Plateau Vision album, which is available over at Western Vinyl.
Link to "LUSHLIFE "MAGNOLIA" [DIR. LAMAR+NIK]" from LAMAR+NIK on Vimeo.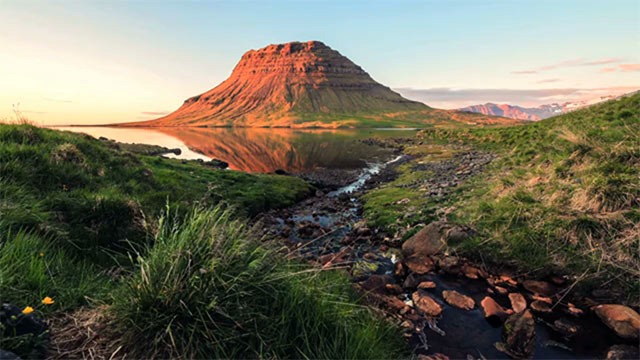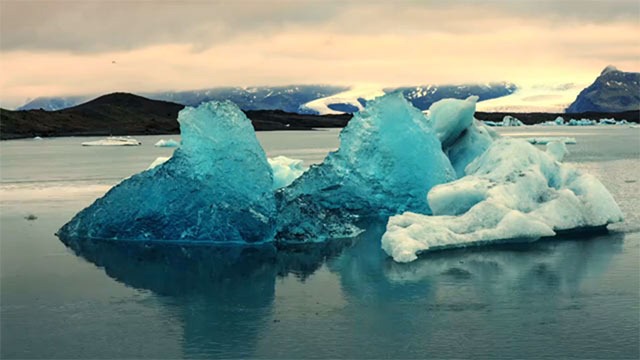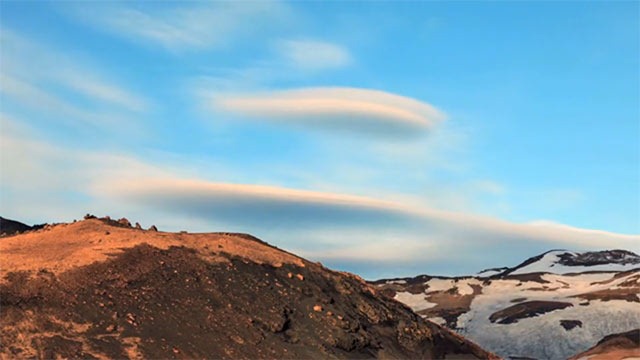 This breathtakingly beautiful journey through Iceland was shot by Henry Jun Wah Lee, an independent filmmaker and photographer based in Los Angeles. The film is a joint collaboration with experimental band MONO, whose cinematic and edgy score makes for a perfect foil to the gorgeous visuals shown in the film.
The film travels across Iceland, from the floating blue icebergs of Jokulsarlon's glacial lagoon to the steaming geothermic vents of Myvatn, the colorful mountains of Landmannalaugar to the breathtaking sunsets on Snaefellnes Peninsula, and the barren volcanic landscapes of Askja to the vast fields of lupin near Husavik.
Lee shot the film over a 2 week period in June 2012, taking advantage of the continuous daylight provided by the phenomenon known as the midnight sun. 'Legend' was filmed in 5K resolution, using Canon full frame DSLRs mounted on time-lapse equipment provided by Kessler Crane.
See Also: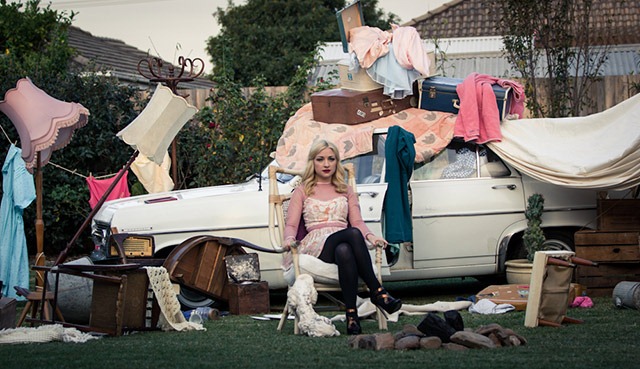 The music video for Australian artist Kate Miller-Heidke's single, "I'll Change Your Mind" starts out innocently enough, but it soon descends into darker territory. A stalker, played in the video by the artist herself, wants nothing more than to be loved by the unwilling object of her affection. Spurned repeatedly, she finally decides to freely offer her heart to him, but not in the way you or I could ever imagine.
The video has been directed by the folks at Oh Yeah Wow, a creative production studio based in Victoria, Australia. For quite some time now, Oh Yeah Wow have been constantly creating a whole lot of edgy, but brilliant stuff. With this video, they have managed to inject subversive, black humor into what is essentially a sweet and upbeat pop song.
As this video contains some scenes of extreme violence, I wouldn't recommend watching it if you are squeamish at, uh, heart.
Link to the video on Youtube.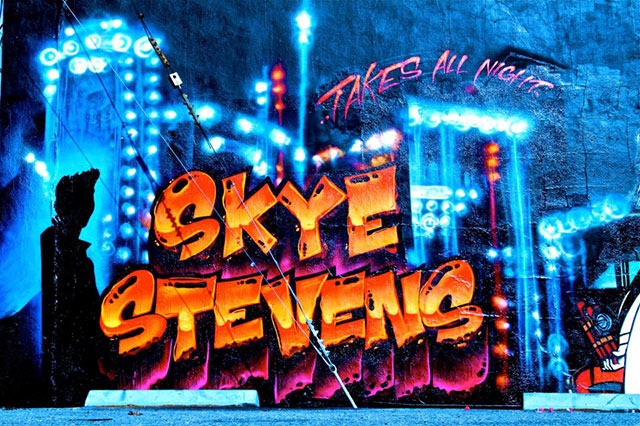 Upcoming music artist, Skye Stevens did not want to do something run of the mill for the music video of his "Takes All Night" remix. Instead, the Los Angles-based musician had a graffiti artist paint this huge replica of the single's cover, somewhere in Melrose, Los Angeles.
You can watch the video after the jump.
Continue reading 'Skye Stevens' "Takes All Night" Music Video'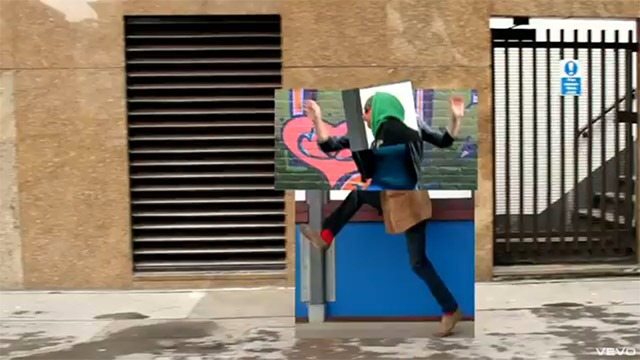 A music video made for Graham Coxon's "What'll it Take" with video footage sent in by 85 fans from 22 countries. The video was cut together by director Ninian Doff.
Watch it after the jump. Continue reading '"What'll It Take" – A Stunning Music Video'
Richie Castellano's one man cover tribute to Queen's "Bohemian Rhapsody" almost made me stand up and applaud. He is that good!
A brilliant video mashup, made by mixing together 35 YouTube covers of Radiohead's Paranoid Android.
Link to the video.
[via Metafilter]
Whoever thought two guys on cellos could capture the manic energy of "Welcome to the Jungle" so perfectly.
2Cellos are Luka Sulic and Stjepan Hauser, two talented musicians from Croatia.
Link to the video on YouTube.