Books Change With You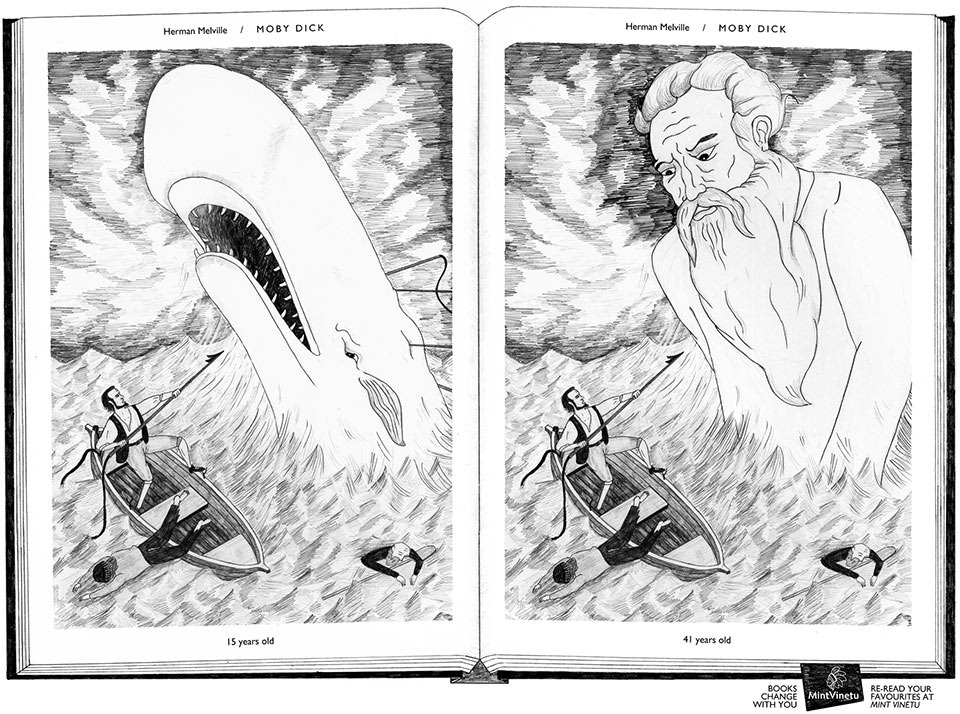 A set of promotional outdoor posters for the Mint Vinetu bookstore, which specializes in used books. The posters were created by Lithuanian advertising agency, New!, in collaboration with Berlin-based illustrator Josephin Ritschel.
Using the imagery from Orwell's "Animal Farm", Kafka's "The Metamorphosis" and Melville's "Moby Dick" we tell the difference between reading a book when you're 15 and 35. And reminding the potential readers, that "Books change with you". After some years things, scenes, characters in the book suddenly gather quite different meaning.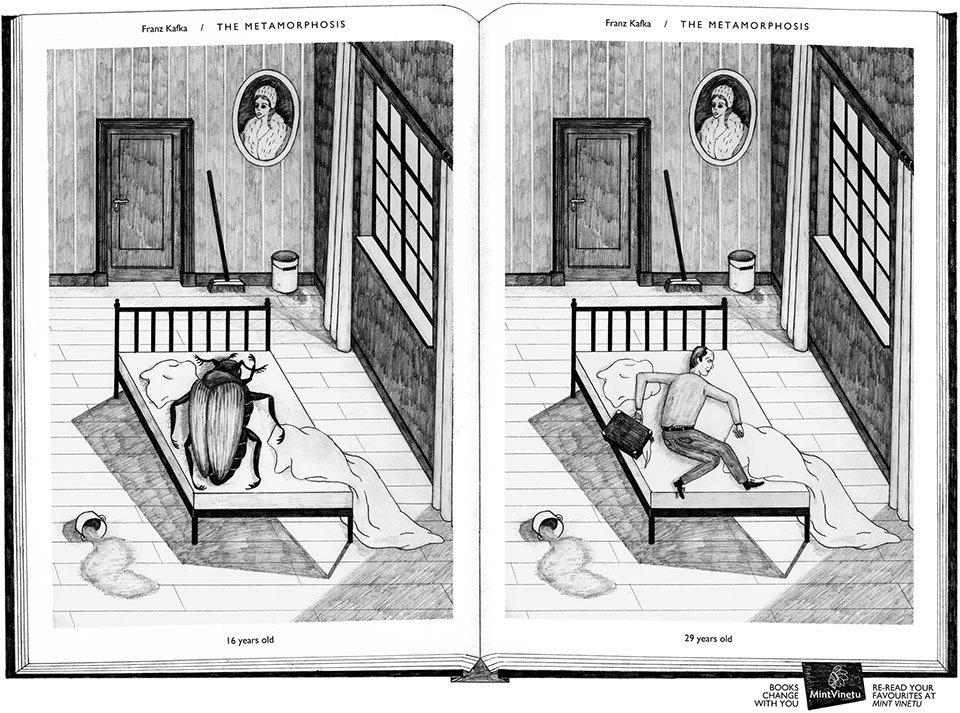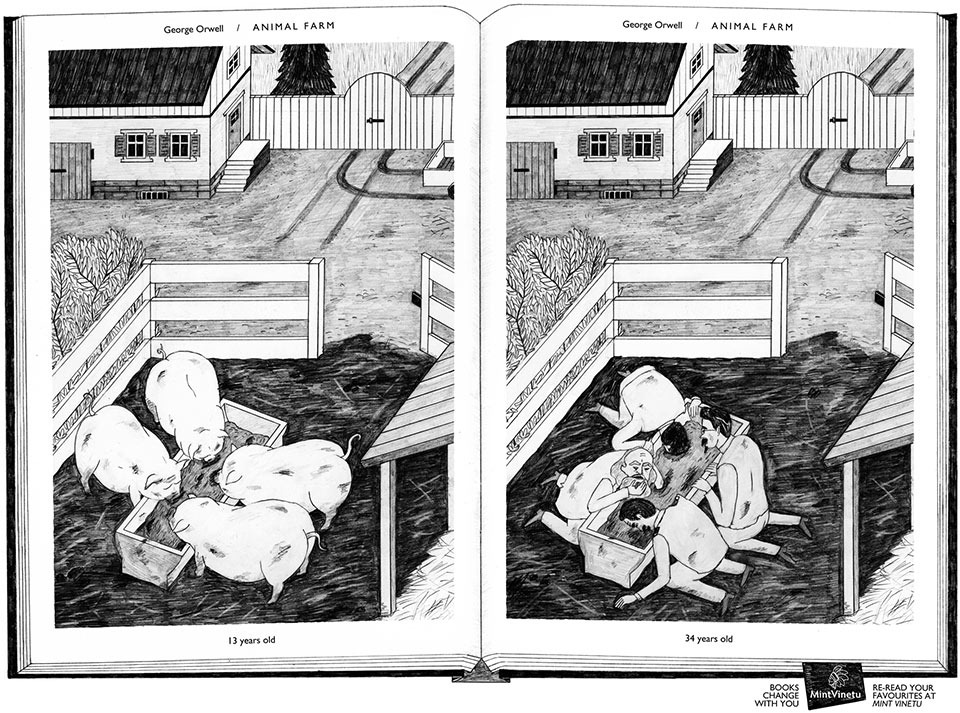 Credits: 
Copywriter: Andrius Kazlauskas
Art Director: Migle Rudaityte
Illustrator: Josephin Ritschel
Client: Mint Vinetu bookstore
Slogan: "Books change with you. Re-read your favorites at Mint Vinetu"
More posts about:
Books
,
illustrator
,
Josephin Ritschel
,
Mint Vinetu
,
New!
,
posters